It's the end of another week and that means that it's time for the Freebie Friday. Today's freebie is from "AzTech Games". The freebie is clip art of codices featured in the game. The codices are Mayan and are an important part of the plot of the game. You can view and download the Mayan codices clip art below.
Mayan codices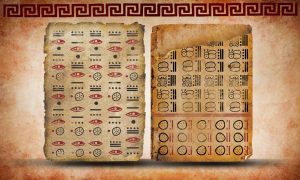 You can find the clip art above and more resources on our Teacher Resources page. We always provide teacher resources, such as powerpoint presentations, charts, vetted links, and videos, for our games in order to supplement the content in our games in your classroom, home, website, or any other educational needs. Feel free to check out our teacher resources page!
Have a great weekend and come back next Friday for another Freebie Friday!