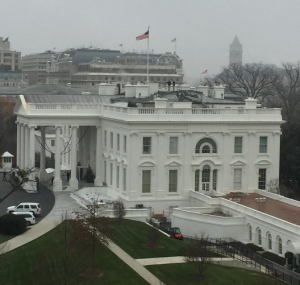 Last week, the White House hosted the White House Competitive Gaming Event and streamed it via Twitch. Not to be outdone and in honor of the release of Fish Lake v. 2.0, we decided to have two competitive gamers we know go head-to-head with Fish Lake on their Twitch channels. (If you're not familiar with Twitch, fear not, we also break that down for you below!)
We enlisted Queen of Spades Shayna Baszler and Jessaymn Duke – two of the biggest gamers we know – to go up against each other in Fish Lake for charity, with a donation to be made in the name of the highest scorer to either the World Food Program (Jessamyn)  or Children the Night (Shayna). Shayna kicked it off over the weekend, setting the bar high.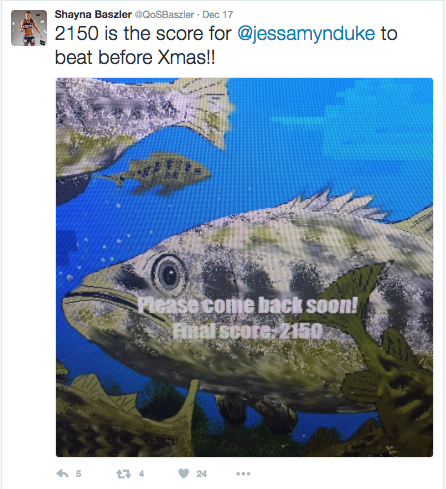 Check out Shayna navigate Fish Lake and save her tribe!
Last minute Xmas gift for you kid? Check this one out.
Jessamyn will try her hand at the game today! Starting around noon PT.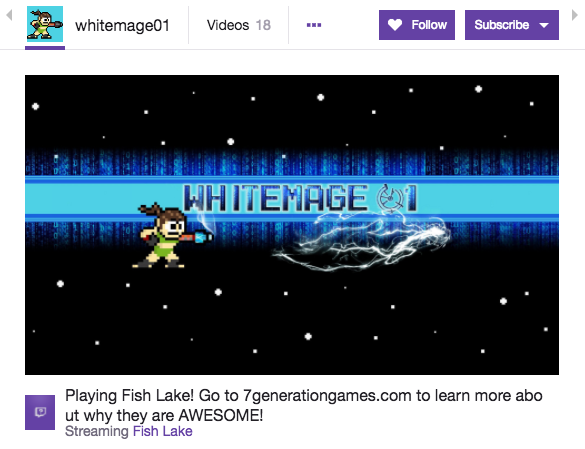 You should definitely check it out! And now that you've seen how fun Fish Lake is to play, you can get your own copy either here or via Steam here (if you missed our combination dozens of tweets/Facebook posts/blogs on the subject, we launched Fish Lake on Steam last week – where it's 40% off! )
Here we are again with some crazy awesome platform you may have never heard about but should know about. This week we already told you about STEAM so we figured we'd tell you about another cool gaming platform called Twitch.
Twitch is a live-streaming video plat

form that's only been around for a little over 5 years. On the site, you can watch playbacks of games being played by other gamers and you can even live-stream your own games. It also serves as a form a sort of social media platform since you can engage and chat with other players as well. Despite it being so young it's garnered insane popularity. In 2014, Twitch actually became a subsidiary of Amazon for a cool $970 million.
How big of a deal is Twitch? In the words of our ever so eloquent U.S. Vice President, Joe Biden, "It's a big [effin'] deal!" Since we're all about numbers at this company let's break down how big Twitch's reach actually is:
Users: 9.7 million active
Streamers: Over 2 million unique streamers a month
Members: 17k+ members are a part of the Twitch Partner Program
Audience retention: Approximately 106 minutes watched per person per day
Giving Back: Twitch has raised over 46+ million for charity.