We appreciate everyone who reads our blogs, listens to our podcast and plays games. That doesn't mean we are friends, though. So, let's get to know each other a little better! I'll tell you five things you probably don't know about us you can add comments anything interesting about you.
1.) With our friends from Sabio – a coding boot camp – and Evrybit, an app for journalism, including citizen journalism – we cosponsor a Latino tech meet up during Hispanic Heritage Month. This year, it is on Wednesday. Join us in Santa Monica and have a drink on us or some good Mexican food. Click here to register. (Note: it's limited to the first 30 people. We are all small companies after all.)
2.) We have an Instagram account where every day Diana posts a picture of the day and a clipart of the day from one of our games. Often, the picture of the day is something she finds interesting around Santa Monica. Other times, though, she just sneaks up on people in the office.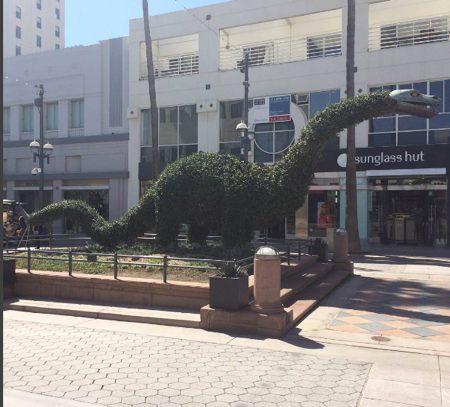 3.) We have a twitter account where every day Diana posts a joke of the day. Sometimes our developers contribute them, sometimes users of our games and other times she has to resort to Google.  She posts more than a joke each day, but we know that's the real reason a lot of people follow us.
4.) After years of people telling us they would use our games "if there was an app for that" or if they didn't have to pay, we released our first iPad app this week – and it's free! It's called Making Camp and teaches multiplication, division an Ojibwe history. You also get a wigwam.
5.) We double up on names. Currently, we have two interns named Devon. Last year, we had two interns named Diana. They have since graduated and now we have an administrative assistant named Diana. We also had two Josés and three Erics.  This is far weirder than you think because we are a small company. At one point, we had nine employees and one third of them were named Erich or Eric or Erick.