Our Teachers Pay Teachers site gave us some surprising insight on teachers
Did I just say teachers too many times in the same sentence? When people ask me what makes us different at 7 Generation Games, I often reply, because we understand something …
Schools exist outside of the Silicon Valley bubble.
Does your school have brand new computers, wifi that is super fast and never goes down, a huge budget for software and one device for every student? Well, then, let me come work for you. No, just kidding – sort of.
Who doesn't like doughnuts?
We have two Teachers Pay Teachers sites (long story I will skip). Whether we look at the old one that was around for years or the new site where we have 75 free resources and counting, we find the same four things:
One, many teachers are interested in "low-tech" resources like Power-Points that they can download and then edit themselves. Like this one on mixed fractions, with doughnuts. I wonder how many of them actually bring in doughnuts on the day they use this? Inquiring minds want to know!
Two, teachers are more creative than most tech companies give them credit for. Most teachers don't want a cookie cutter curriculum. They want to to download three presentations on division and use it with the textbook. They want artwork on the Mayan empire they can include in their own presentations they're making.
Three, some teachers are far more tech-savvy than is generally assumed. The most downloaded resource is a tic-tac-toe game for practicing adding fractions. It also starts with a video explaining a little about snaring rabbits. You need to be able to download and open a zip file, open the unzipped folder and click on the read me file. That doesn't require a huge amount of technical expertise. Still, I know loads of people who can't use their computer for anything more than "Click on the big E" to get to the Internet.
Four, Internet connectivity is an issue for a lot of people. That tic-tac-toe game and our Spirit Lake adventure game demo, for teaching multiplication, which also gets a lot of downloads have something in common. They'll still run on your computer when the Internet is down.

Teachers Pay Teachers is for using in the classroom today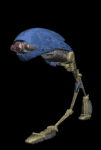 An investor told me he wanted to invest in games using Oculus Rift because virtual reality is the technology of the future. Please, those Oculus Rift headsets are $400 a piece and we have teachers buying their own printer paper!
It's not that we are ignoring future developments. In fact, we make augmented reality apps that you can use on an iPad or Android device to teach multiplication. However, we're also not ignoring the teachers who are struggling in classrooms now to get some kind, any kind, of technology to work on their seven-year-old computer running Windows 7. There are a lot of those teachers still out there.
That's what I learned from Teachers Pay Teachers