It's time for another Freebie Friday! First of all, Happy Friday! You made it through another work week and to celebrate that we're giving you another dose of the freebie Friday. Today's freebie is from our game Spirit Lake. It's a link to the Association on American Indian Affairs Native Language Program. The AAIA link provides games that teach you the Dakota language. Play those games by clicking the link below: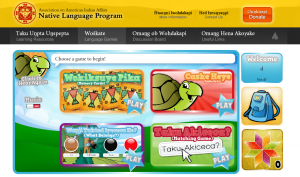 We always provide resources such as the one above for our games on our Teacher Resources page. We provide resources like vetted links, activities, clip art, and videos in order to supplement the content in our games. Be sure and browse our teacher resources page and come back next week for another Freebie Friday!
Have a great weekend!
---
Dive further into the Dakota tribe with our game Spirit Lake! Buy Spirit Lake here!