It's time for another Freebie Friday. Today's freebie is from AzTech Games. The freebie is a powerpoint presentation on subtracting fractions with like denominators. The powerpoint presentation walks you through a fraction problem with like denominators using containers of candy. To download the powerpoint presentation, click on the the link or image below.
An Example of Subtraction with Like Denominators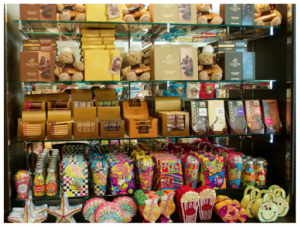 We always provide educational resources for our games on our Teacher Resources page. We provide resources such as powerpoint presentations, clip art, activities, videos and vetted links in order to complement the content in our games. Feel free to use our teacher resources in the classroom, at home, or for any other educational needs. So head over to our teacher resources page and browse our resources.
Have a great weekend and come back next week for another Freebie Friday!
---
Be a part in creating math games that are better, bilingual, and help kids succeed. Back our Kickstarter!