When brainstorming our Kickstarter rewards, we wanted to come up with some really cool things that would be unique to what we're doing here at 7 Generation Games and our team. The "textbook" (in this case, it's a literal book of texts) was one of the first things that popped to mind. We had been talking about and posting on YouTube about doing something like this for a while – and something people had started asking us if we were ever going to do. We thought this Kickstarter would be the perfect chance to roll a version of it out that tackles the realities of startup life, game development, working with your family and more.
The $50 reward mentions a "20-page ebook," but it will be more of a "20-conversation ebook." With the one previewed here and 19 more, you'll get a look inside the family behind what is really our family business (plus a few laughs). Yes, we know that a tech company isn't what you ordinarily think of when you think "family business." But if you follow us at all, you know we're all about being more than ordinary.
From the family members who make this all happen – AnnMaria (president/founder), Maria (co-founder/CEO) and Dennis (co-founder/CTO) – to the family members who offer their expertise and opinions – alpha tester/investor/family video game expert Ronda Rousey and history teacher Jennifer Rousey – to Julia who holds the record as our shortest-termed company intern and isn't really interested in what we do (unless the business takes off and makes us all rich, in which case, she'll totally be on board), you'll get full picture.
The text-book features insights on: fundraising and business development, building a startup from scratch, working in tech, experience with investors, what goes into good games, taking part in an accelerator, business travel, teaching kids, history facts, random facts, parenting and more – not to mention it's packed with wit, sarcasm, snark, love, occasional rage and a few death threats (pretty much all of those coming from AnnMaria).
Plus, you'll be helping kids get smarter, so it's a win-win for everyone – and something you can get for just $50 when you back our Kickstarter.
Here's a sneak peek of what we're talking (or texting) about: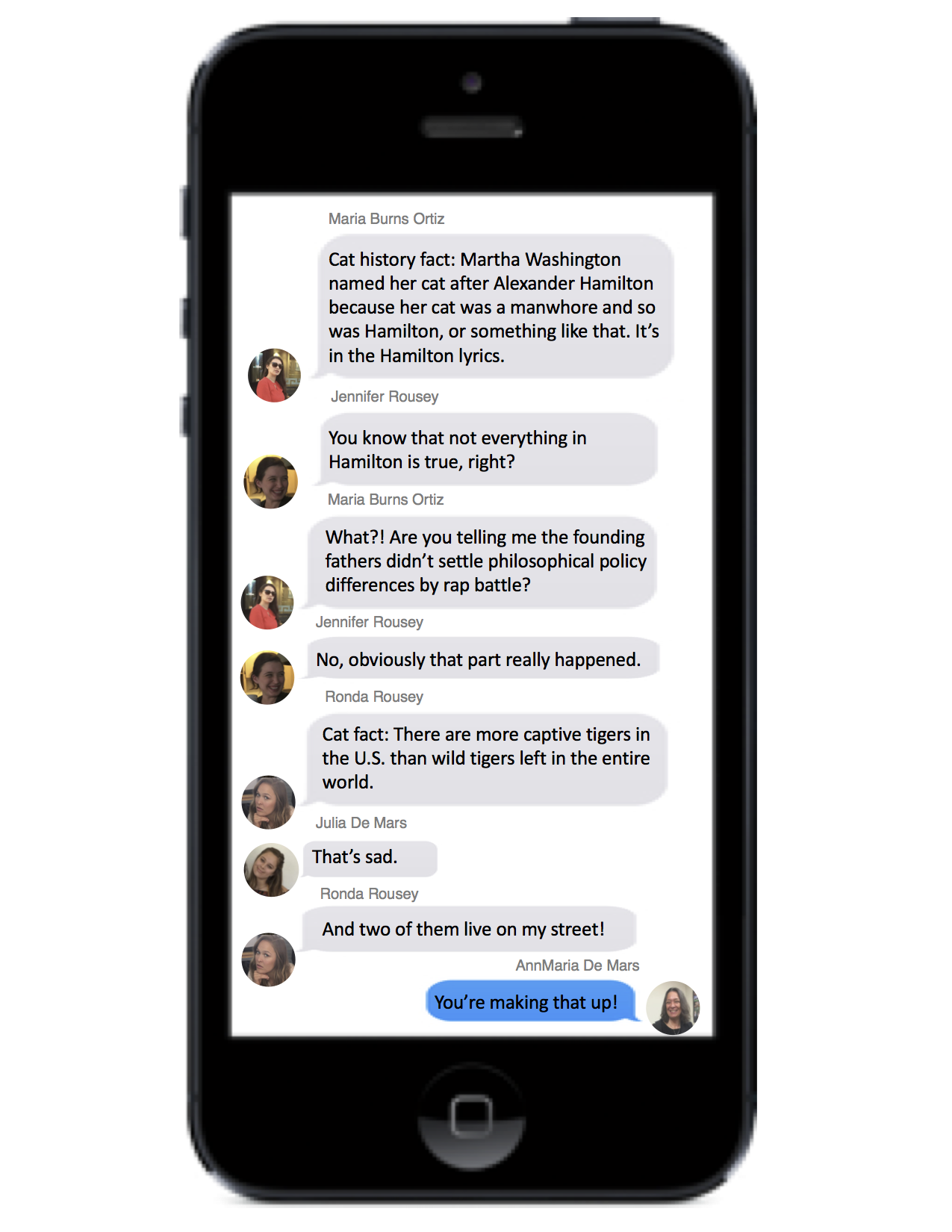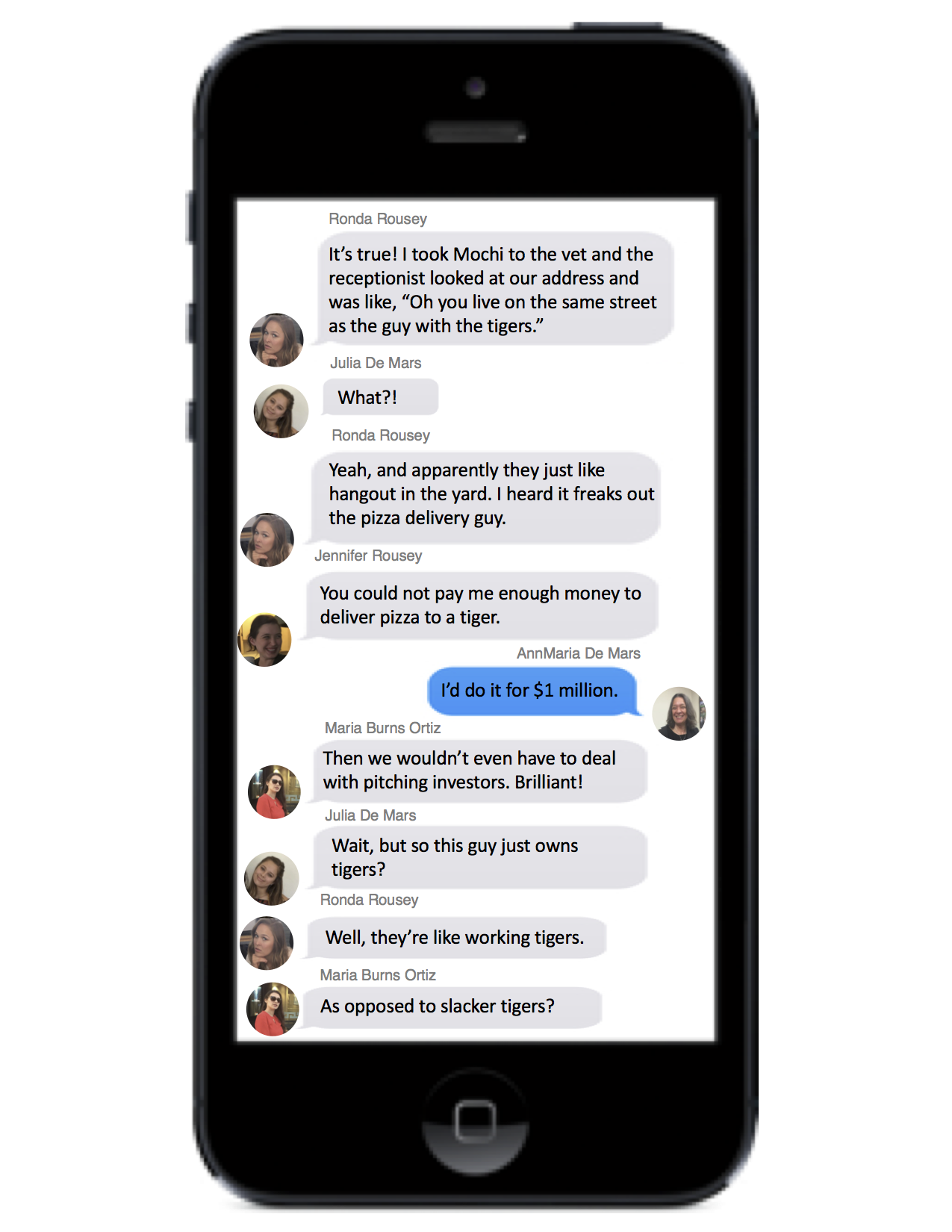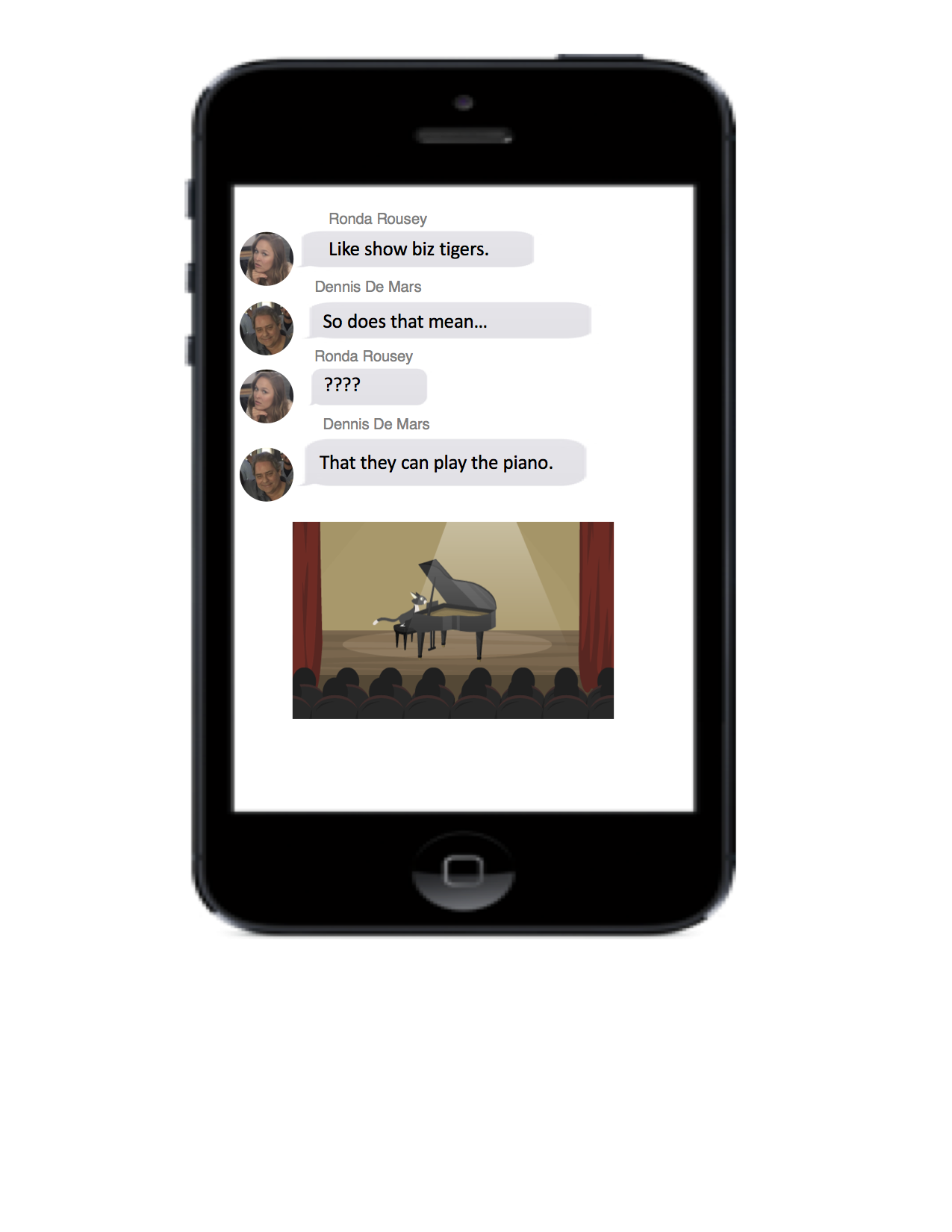 Back our Kickstarter! Get cool rewards! Help us make kids smarter!