It's the end of the week and that means that it's time for the "Freebie Friday." Since it's also the holiday season, today's freebie is our "Buy One, Gift One" promotion. From now until December 31st, any time you purchase an individual game license, we will donate a second game license to a child at a low income school. The same also applies to purchasing a class license or school license. If you have a particular school or library where you would like to gift your donation, please forward a copy of your receipt to info@7generationgames.com so that we can help fulfill your request. Otherwise, we have a list of programs that have signed up and we'll make sure your "gift one" gets put to good use.
Our games make great gifts. Read all about them!
Purchase our Games Here and We'll Donate One Too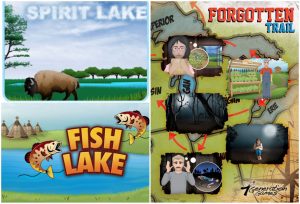 Have a great weekend and make sure to come back next Friday for another Freebie Friday!!!
---
Our Level Up Holiday Gift Box is Available Now!