It's Easter Weekend and we imagine many of you have celebrations and events with friends and family planned. Now, some of you might be disappointed that today's Freebie isn't a chocolate bunny or creme filled candy eggs. What we have to share is educational, informative and a good aid to reflect on our nation's history.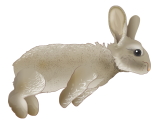 Today's #FreebieFriday gift are three videos on Native American history and traditions. One video focuses on the importance and use of eagle feathers in Native American culture, while another spotlights the use of eagle pits, to acquire said eagle feathers.
NATIVE HISTORY – BY THE NUMBERS
We encourage students and teachers to watch and use the videos for their projects and lesson plans. Additionally, our 7 Generation Games YouTube channel has many informative videos on everything from history, culture and math, for you to enjoy.
Have a great holiday weekend!