It's time for another Freebie Friday! This is the last Freebie Friday of the year 2016. Today's freebie is from our game Aztech. It's a powerpoint on understanding bar graphs using Mayan hunting. Through the use of the powerpoint, you learn about Mayan hunting and then use that information to make a bar graph. Download the powerpoint below.
Mayan Hunting To Teach Bar Graphs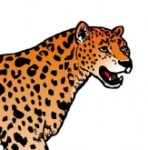 This resource and many more such as activities, videos, clip art and vetted links for our games can be found on our Teacher Resources page. Make sure to check out what we have available for download. Feel free to use this resource and others in the classroom, at home or any other needs.
Hope everyone has a wonderful holiday! Come back next year for more Freebie Fridays!