Hello everyone, hope the holiday season is treating you well. We'll be treating you well today with another Freebie Friday. Today's freebie is from Spirit Lake and it's a powerpoint and pdf on computing perimeter. "Tasina Explains How to Find the Perimeter" explains perimeter, how to find the perimeter and its formula, and examples. View and download the "Tasina Explains How to Find the Perimeter" powerpoint and pdf below.
Tasina Explains How to Find the Perimeter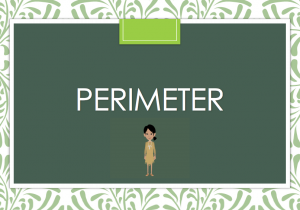 We like to provide resources, like the one here, because they supplement the content in our games. You can find other great teacher resources on our Teacher Resources page. There you'll find videos, charts, activities, and more that you can use in the classroom, at home or for any other educational need. Also make sure to browse our teacher resources on other various educator sites. We have great math videos on our Teacher Tube channel since that may be more accessible to educators than other video websites. We also have more resources on our Teachers Pay Teachers page. Be sure to check those out!
Have a great weekend, holiday, and we'll see you back here in the new year for another Freebie Friday!
---
Save your tribe from a spreading epidemic, hunt buffalo, and work on your multiplication and division at the same time. Start having fun with Spirit Lake today!