Schools, families and communities are…experimenting with online learning, homeschooling, exploring extending the school year and/or providing additional supports (Kuhfeld & Tarasawa 2020).
For kids, summer vacation is about being carefree. But for parents, the months off may be cause for concern.
Studies have shown that most students lose the equivalent of two months of math skills over the summer. Lower-income students also lose two months of reading skills over the break (Cooper, 1996). Also, achievement typically slows or declines over the summer months; these declines tend to be steeper for math than for reading (Kuhfeld & Tarasawa 2020).
When K-12 students in the US are no longer engaged in educational or learning activities for almost two and a half months, they begin to lose skills and knowledge. This is supported by more than 100 years of research, which is backed by the National Summer Learning Association. K-12 students score lower on standardized tests at the end of summer vacation than they do on the same tests at the beginning of the summer (White, 1906; Entwisle & Alexander 1992; Cooper, 1996; Downey et al. 2004).
Impact of the Covid-19 School Closures
EdWeek stated that at the peak of school closures in the spring, learning slowdown could affect at least 55.1 million students in 124,000 U.S. public and private schools.
A forecast analysis by the Northwest Evaluation Association (NWEA) posited that students would experience steeper declines due to the impact of school closures (Kuhfeld & Tarasawa 2020).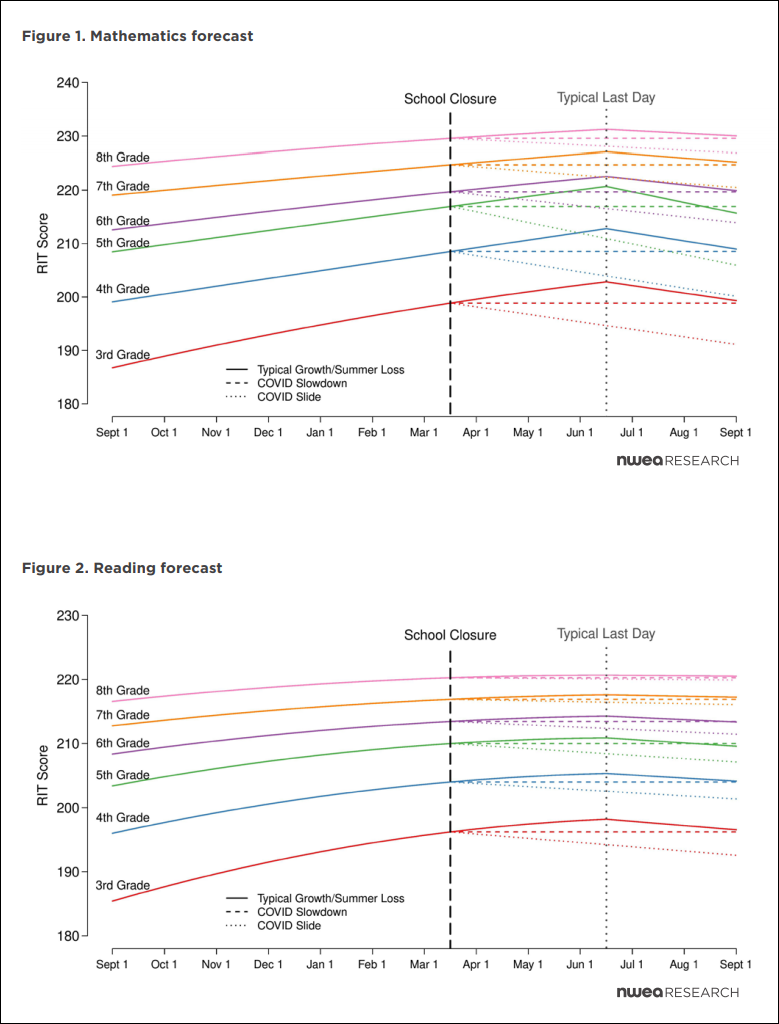 ---
Wefunder Page: https://wefunder.com/7generationgames, Disclosure: bit.ly/38dFXeI
---
Games to beat the summer slide
Luckily we have the solution! Our educational video games, learning activities, videos and more, with an emphasis on math and history as well as literacy, will help your kids beat the summer slide.
Our research has shown that students who played 7 Generation Games improved 300 percent. See our results.
7 Generation Games makes games that make you smarter. We combined math, history and adventure gaming (you can get them here) to create an environment where you play awesome games and learn math along the way in a real-world context.