Someone recently asked us for our impact statement. We wanted to share it here as well.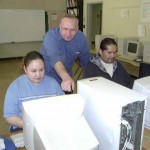 At 7 Generation Games, we're building technology for a better world.
Our goal is create affordable educational technology that benefits the lives of all students and is accessible to students from all socioeconomic backgrounds. We create games that are targeted at teaching children math at a key age of intervention to shift what has become a downward slide of U.S. students in math proficiency.
We're building products with underserved communities and demographics in mind because we refuse to accept that we live in a society where only 12 percent of Hispanic and Native American students and 7 percent of black students will graduate proficient in math. We understand the life-changing impact that successful math performance can have, and we want every child to have that opportunity to succeed.
We pair schools that cannot afford our games with donors willing to cover the costs and provide special pricing for low-income schools and non-profit organizations working in persistent poverty communities.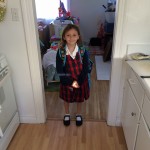 Our mission is at the heart of everything we do and derives from a belief shared by many Native American tribes: Act with the intention of not only making the world a better place for yourself or your children, but for your children's children seven generations from now.