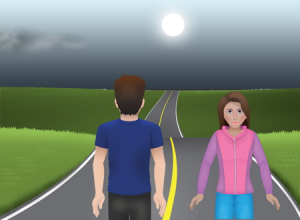 One of the opening lines of a game we have in prototype, Crossroads, is
It's pretty crazy around here …
Unlike that story, though, things have been crazy good.
Warning: This is going to sound like one of those annoying Christmas letters. You know the ones,
Janey cured cancer right after setting the world record in the 800-meter relay which she ran all by herself. The twins were accepted to both Harvard and Stanford but they can't decide between the crew scholarship and the academic scholarship for best particle physics journal article by a high school student  ….
Unlike those letters, though, all of this actually happened and within a few months. In semi-chronological order,
Maria Burns Ortiz, our CEO, traveled to India where she was a finalist in the Global Innovation pitch competition, and won the media and entertainment category, helping the bottom line with $30,000 in credits from Amazon Web Services and Google Cloud, plus a shiny new Dell laptop.
AnnMaria De Mars, president and yours truly, will be heading to Santiago leading our team for Startup Chile. We'll be developing a game for the Latin American market modeled on Making Camp Ojibwe, which has been our most popular game to date. Maria thinks The Incan Trail would be a good idea for a game. I don't disagree but I want to have some discussions in Chile before any final decisions.
I was in Missouri for a week, and you teachers who said you'd get back to me on feedback on our games, I KNOW your first week back at school was chaotic, but now you've had time to scrape the gum off the ceiling and learn the name of that kid who showed up unexpected in your class on January 4th, so, I'm expecting an email.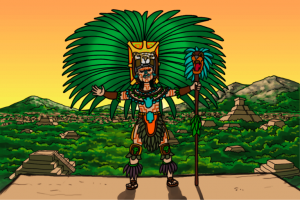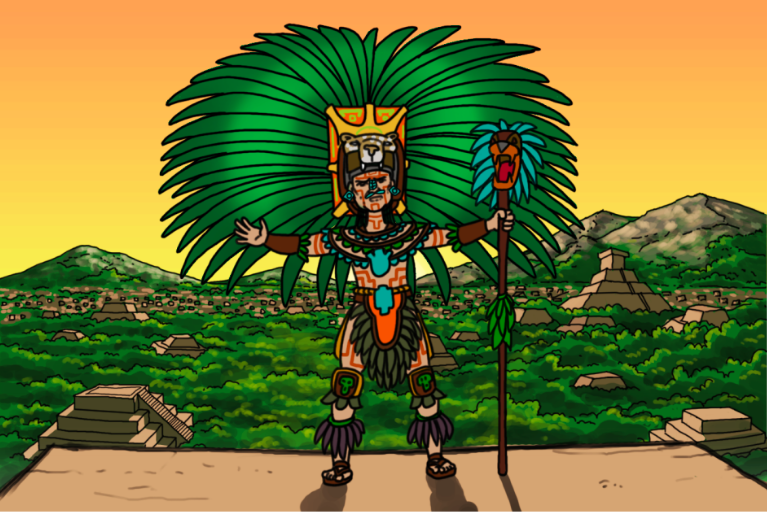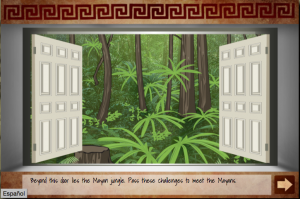 I spent a week in North Dakota, doing a site visit for the Spirit Lake Vocational Rehabilitation Project and observing students and collecting pretest data at Tate Topa Tribal School and Warwick Public School. The students were creative, funny and charming, as you can see from their game design suggestions. They almost made it worth sticking around North Dakota . Almost, except for the fact that it was 2 degrees and the snow was piled several feet higher than me. Some people have pointed out that is not very high. Those people are accurate and should shut the hell up.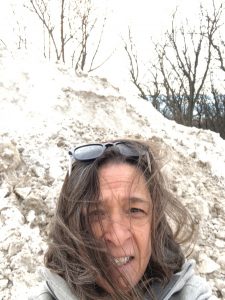 Oh, while I was in Fort Totten, it not being the party capital of the world, I had some extra time in my hotel room, so I did a Quora session. My answer on the most difficult part of starting a business ended up being published on Forbes , another answer, on how to find work-life balance while running a business was published by Inc. , ANOTHER one of my answers, on 5 tips to bounce back from tragedy was also featured on Huffington Post .
If that wasn't enough attention for January,  CBC included us in their list of 17 beautiful indigenous books and games for kids.
So, that's the last 2 1/2 months, not to mention having all of my wonderful children and grandchildren here for Christmas, a second trip to North Dakota and getting everything in order to head to Chile – vaccines, medical certificate, background check. Coming back from two weeks on the road, I've winnowed my unread emails down from 5,000 on Thursday to 3,400 today. I laugh at those Inbox Zero people. I'd be satisfied with Inbox 1,000. If I haven't gotten back to you, I apologize.
You'd think with all of those accolades and all that recognition, we'd now have Scrooge McDuck money but I am sad to say that my sacks of money seem to have gotten lost in the mail and I still have to keep working. Hopefully, we'll catch up soon, and, if not, I hear Chile is beautiful, and now you'll have an excuse that you have to go talk to me about that website for the class reports on Fish Lake.