Teachers need more recognition for all of the great work  that they do. Occasionally, in our newsletters we highlight teachers who go above and beyond in reaching out to their students and community. Our problem is that for everything teachers do to praise, encourage and recognize their students, they are very reluctant to praise themselves.
Please submit an outstanding teacher you know and let us write about them.  He or she will get:
International fame from being in our newsletter! (Okay, well we do have people from multiple countries on our mailing list).
A teacher pack with stickers, pencils and other giveaways for their class
A 7 Generation Games beanie
Free downloads of all of our games
We've found that teachers are modest and their colleagues usually say nicer things about them than they do about themselves. We take nominations from principals, colleagues, teachers, students, relatives. Think your mother, father, wife, husband, brother, sister who is a great teacher doesn't get enough credit? Send info on her our way. Include their email because if selected we will contact the featured teacher before running the piece to make sure it is accurate. (Hey, we're not disputing your honesty, we're just saying you might not know how long your mom has been teaching or that she taught in Mission, SD for one year before you were born so Sunnyvale Elementary is not her first school.)
You can email info@7generationgames.com or fill out this contact form.
---
Want to sponsor Spirit Lake for a whole classroom to learn multiplication and division? Click here.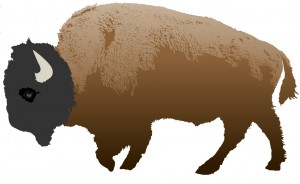 Runs on Mac and Windows. 
---
What's that you say? Your friend's class only has Chromebooks? Forgotten Trail teaches statistics and Ojibwe history. Click here to sponsor a whole classroom for only fifty bucks!