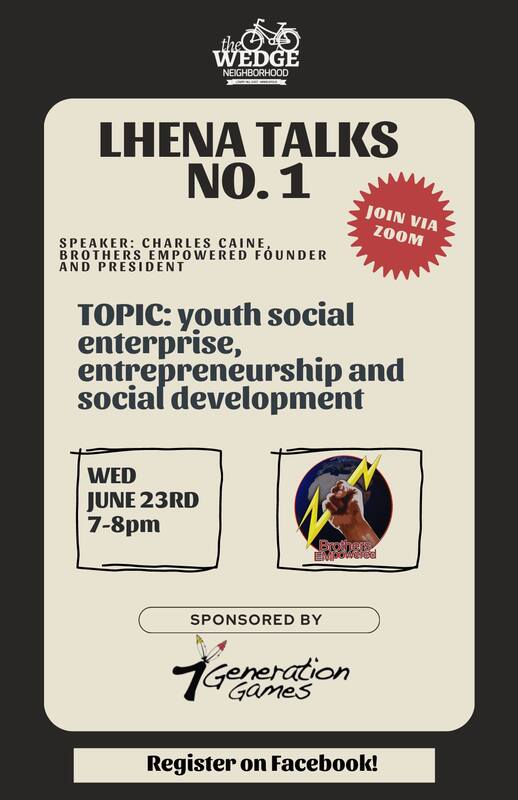 The LHENA Talks Speaker Series launched on June 23rd. This first talk in the series was a collaboration between Charles Caine from Brothers EMpowered and 7 Generation Games, an educational software company designing interactive games and apps for Grades 3 through 8. Together they spoke about youth social enterprise programming and building opportunity through entrepreneurship and social development. 7 Generation Games is a sponsor.
We hope you listen in! Click here to see the recording posted on Facebook.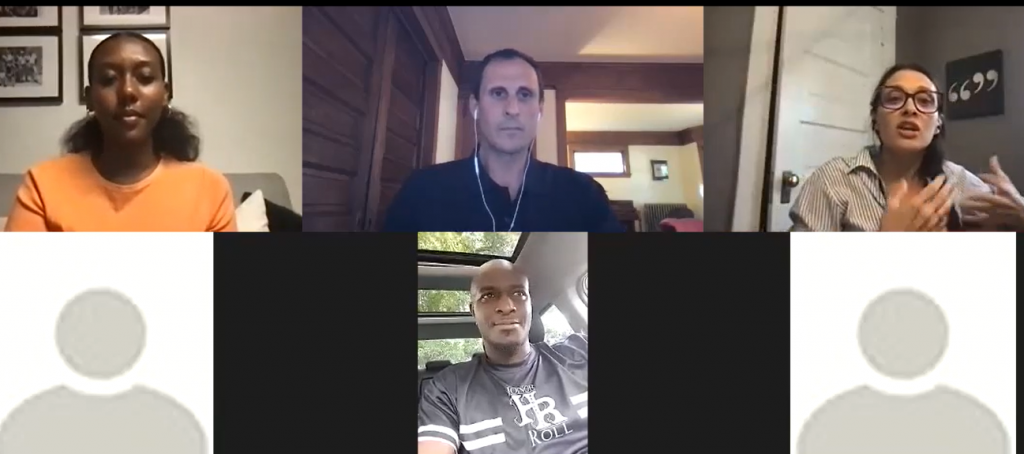 Charles Caine, the founder and president of Brothers EMpowered Minneapolis, a community mentorship organization in North Minneapolis, shared his journey from an at-risk boy involved in drug dealing to a community leader.
In the talk, Charles discussed how opportunity and youth mentors can create a more equitable future for local young people, which in turn grows into greater opportunities in the same community.
Charles and Brothers EMpowered are providing real-life business and life skills training with Honor Roll Athletics, a youth-led and youth-run clothing and merch business that is part of the Brothers EMpowered Youth Social Enterprise Program.
Honor Roll Athletics has a retail shop at the Bread. A Unique Pop-Up Market in Blaine, Minnesota. Brothers EMpowered also offers youth career workshops in partnership with Target.
Charles and Brothers EMpowered are interested in furthering LHENA community action. They are open to administrative assistants, grant writers, and videographers, in addition to volunteers and community mentors.