Making Camp Ojibwe
Recommended Grades 3-5
Math: Multiplication and Division
History: Ojibwe (Chippewa) , Plains Indians
In Making Camp, players practice multiplication and division skills while learning math problem-solving strategies. They'll also be introduced to Native American history. Earn points by solving math problems and answering social studies questions in the village-building simulation game.
Plays on Windows, Mac, Chrome, iPad, Android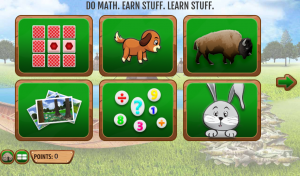 Requires download? App version only.
Internet required? For web version, yes. For app version, no.