We've come to the end of the road when it comes to my mini-road trip. After a busy 60 hours, I am en route back to L.A. But that doesn't mean I'll be getting a much-needed break. In fact, quite the contrary. We have FIVE, yes, five, games that we're going to be rolling out by the end of this summer. (Crazy, I know!) Those games, covering multiple cultures and multiple eras, are going to keep things busy at 7 Generation Games for the next few months.
Now, I know when people think about games they think about artwork and programming and all of those very important things that go into making games. When it comes to our games, people might even mention all the "math stuff" that needs to be created (that is problems, quizzes, learning modules), but what people tend to overlook is the vast amount of academic research that goes into our games on the cultural content side as well. And that's what Day 3 of my mini-roadtrip was all about – research, research and more research.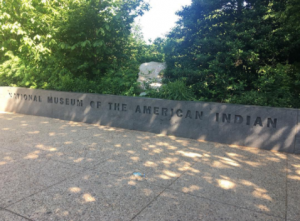 I started my day by heading the National Museum of the American Indian, which is part of the Smithsonian museums. It's not massive, so it's something you can get through in an hour or two. It had a mini-exhibit on toys from different cultures that provided some good ideas. There was also an exhibit that gave an overview of several different tribes – including the Ojibwe, and it talked about the clan system a little bit, which we also have in our games (and which we flesh out in the soon-to-be-released expanded version of Making Camp), so it's always cool to see things that we have incorporated in our games highlighted other places as it shows us that we're including good and relevant information. (You can check out our free version of Making Camp here!)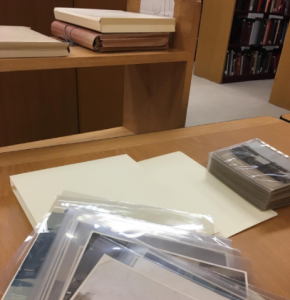 From there, I walked the ¾ (see fractions are everywhere!) mile to the Library of Congress. The Library of Congress is a gigantic, multi-building library that houses millions of reference items. And if you're doing research, you can even access them! I had been once before when I was in D.C. to research Ojibwe and Dakota images and was really excited to get to head back. The Prints and Photographs reading room is located in the Madison Building of the Library of Congress. It's what I would guess to be the newer (and it's definitely the less ornate) of the Library of Congress buildings. The LOC has some images online, but they're only a tiny fraction of the collections they have. You basically can only see the full collections of images in person. Fortunately, there was a librarian named Jennifer Brathovde who worked there and was Dakota – a cousin of our cultural lead Erich Longie – who created this amazing resource where she indexed all of the LOTs (or each collection of images) by tribe as well as some common categories (i.e. bows and arrows). Her guide (which you can get if you ask for it at the Photographs & Prints reading room desk) is a god send, and I am sure anyone who is researching Native American images is incredibly grateful to her!
I spent three hours at the Library of Congress, and getting through a tiny fraction of the images that I wished I could see. Many of the pictures are stunning (they don't just accept anyone's photography for the LOC). And they provide in many ways a true window to the past – and for us, so much inspiration and reference material for our games. (You didn't think we just made all the history parts up, did you?)
With my eyes needing a break, I headed out. After a quick bite to eat, I debated what to do with my last hour before heading to the airport. Passing by the Jefferson Building, I figured I might as well pop in. It was totally worth it. The building itself is beautiful inside, more like you would expect from a cathedral than library. Wandering around, I stumbled upon a special exhibit on "Pre-ColumbianAmericans" – which is central to our upcoming AzTech series!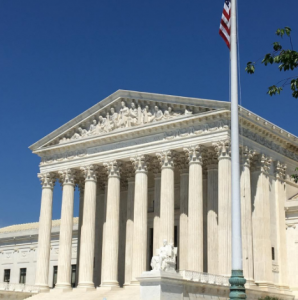 They had artifacts decorated in Mayan hieroglyphs (you'll see why I thought that was so cool when you play "AzTech: Meet the Maya"), and I learned all about these little carved miniature flasks that the Maya had (if they don't make it into "Meet the Maya" – they'll definitely be in "Making Camp: Maya)." It was one of those chance things that sometimes the universe sends your way.
Then it was time to go, so I slipped out the door – passed the Supreme Court on my way to a taxi (hey, RBG!) – and after swinging by the hotel, made my way to Reagan. After a slight delay (as of the writing of this from 35,000 feet, I'm expecting to have to make the Texas dash to get my connection), I was on my way home – well, for the next couple of weeks at least!