Part of making a good game is having believable characters, whether it is Mario, Zelda or the dwarf-hunter in World of Warcraft.
If you had watched our Characters Behind the Characters video, you'd know that the voice of Angie is my daughter, Julia De Mars, and the "look" is a combination of photos of Julia and two girls from the Turtle Mountain and Spirit Lake reservations.
Where do we get the personality and back story, that is, the actual "character" of the character? These two, Angie and Sam, are based on many students I have known in my 27 years of teaching in rural communities. There are many great qualities about small towns but for SOME people, it can mean small expectations. When everyone thinks they know you and believes they know your limits, it's hard to rise above that. I created the characters in Forgotten Trail because I wanted those young people to know that they could be More Than Ordinary. We even do a podcast by that name.
We've been hard at work on our bilingual games lately,
and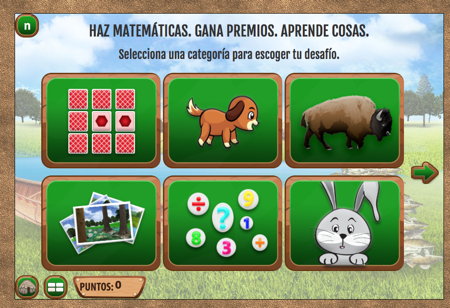 I like the bilingual aspects of Making Camp and Aztech, and in Aztech, the artwork is really a step up.  Just like I don't have a favorite child (even though Maria, Jennifer, Ronda and Julia each claim that I do and it's her), I'm attached to all of our games for different reasons.
Forgotten Trail is close to my heart, too, because of who the characters represent to me. I'm looking forward to getting back to it and getting it out of beta stage early next year.
In the meantime, you can buy it for only $4.99 and play it online.