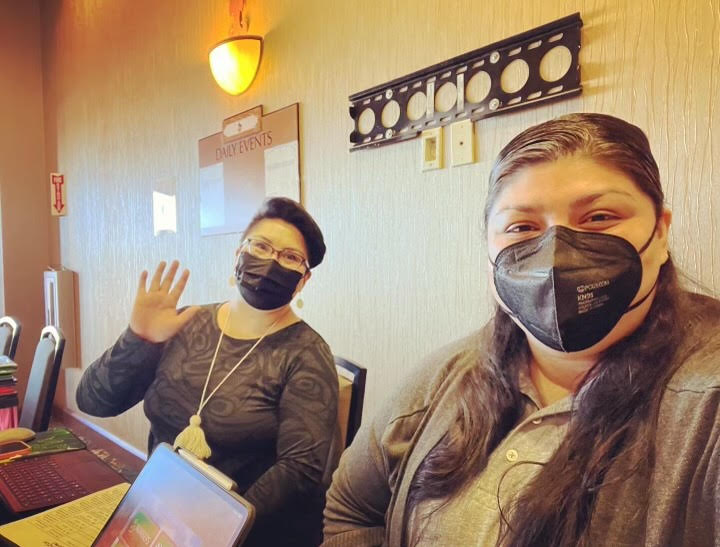 Growing Math training was off to a strong start on April 9, 2022 at the NMABE conference in Albuquerque, New Mexico. The Growing Math team trained a total of 41 educators and administrators at the presentation titled "Growing Math: Classroom-Ready Resources to teach Math, Agricultural Science and Indigenous Culture for Grades 3-8."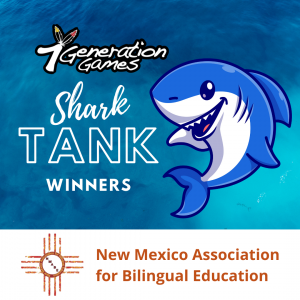 Christy Hanson and Diana Sanchez pitched Growing Math in the NMABE Shark Tank challenge, alongside other NMABE exhibitors. We had four minutes to We came out on top! Thank you for everyone who had voted for Growing Math!
If you are not yet aware, New Mexico has a wealth of Spanish and Indigenous-language speakers. The recent landmark Yazzie/Martinez v. State of New Mexico lawsuit had ordered the state to direct more resources to public schools, with calls for culturally relevant curriculum and increased support for ESL students. Bilingual Multicultural Education Programs (BMEPs) in New Mexico served 36,030 Hispanic students and 7,246 Native American students in the 2019-2020 school year according to the Bilingual Multicultural Education annual report. BMEPs also served an additional 3,330 students that did not fall into Hispanic or Native American groups. 50% of all schools in New Mexico offer BMEPs. 70% of the school districts in New Mexico have BMEPs.
A topic of concern was language revitalization for Native tribes in New Mexico. Though many of these Indigenous languages have flourished for centuries in the Southwest, right now, many of them are endangered. Not enough students are learning the languages traditionally spoken in their families, with much of the focus being on learning English instead.
Bernard Chimoni, NMABE vice president, certified educator and administrator for the APS' Indian Education Department, stated concern for Zuni students who were learning their own language in school. "If they go home," he said, "how are they going to greet the tribal leaders?" In his many years of experience as a bilingual educator and Zuni language advocate, he taught the Zuni language and culture out of concern for the survival of his tribe's traditions, history and culture.
Some Navajo Nation educators said there needed to be more resources developed for teaching the Navajo language. One Navajo bilingual educator said that year after year, she wished that students would advance from beginner-level Navajo, as she had been struggling to improve and accelerate students' Navajo language skills year after year, seemingly to little avail.
One educator from the Keres Children's Learning Center expressed her wish to continue supporting bilingual education in New Mexico. The Keres Children's Learning Center, an AMS-accredited school serving Cochiti Pueblo students, is unique in that it offers a Keresan language program and a dual language classroom, which helps revitalize the Cochiti language and culture. In their program, the Keresan language is centered as the "language of prestige." Students learn and play in the Keres language with activities such as student-led puppet theater and dancing. Teacher expectations for using Keres are set every day, including Keres focused goal-setting, instructional methods, and organizing the learning setting. "Indigenizing" the curriculum and instruction is also a main goal of this Pueblo-owned and run center.
Luckily, New Mexico comes out strong when it comes to advocating for bilingual education. Administrators and advocates are continuing to call for increased funding and highly qualified bilingual educators for the years to come. It is clear that New Mexico educators possess many strong voices that continue to advocate for bilingual education for students.