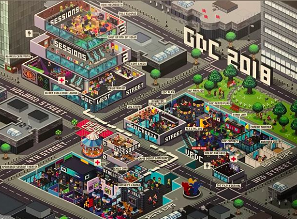 We talk a lot about education in our posts – because, well, we're an educational video game company. But we're also a video game company. And our goal is to make educational games that truly embody what it is to be a video game – from design to graphics to gameplay.
Our aim to create true video games is why in addition to attending conferences on education and entrepreneurship, we also go to gaming conferences. They give us a chance to see firsthand what's going on in the gaming industry. It's why we've gone to GDC, E3, Unite, etc. (If you know anything about the gaming industry, those mean something to you – if not, just replace the list with the world "really big game conferences.")
With that in mind, I headed up GDC 2018 – or the Game Developers Conference – the largest annual conference on video gaming, bringing together tens of thousands of people working in the industry. Folks come from literally all over the world to attend, but fortunately for me, it's just a hop up the coast in San Francisco. It was my second time at GDC having attended in 2016.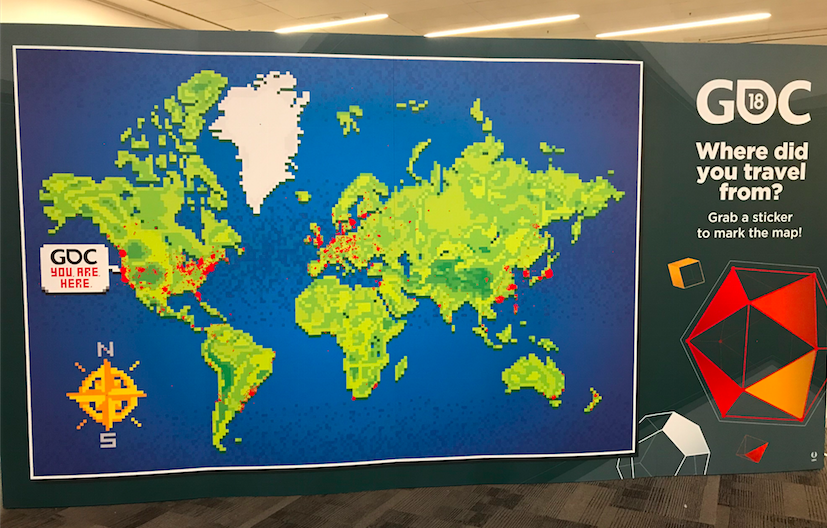 The event has hundreds of sessions on everything from VR to mobile to AI to a bunch of other things, but to be honest, I go just for the Expo – which spans two exhibit halls, packed with the biggest players in gaming and tech to tiny indie studios. There's countries from around the world represented and all types of games.
From what I saw educational games were almost non-existent, and certainly none like you would see exhibiting at an edtech conference. Now, there was an "Educators Summit" track of programming, where there was probably more educational content/discussions, but learning games outside of that were all but invisible.
But it makes sense to me because educational games have a long way to go before they are seen as even remotely equal to what's going on in mainstream gaming. And that's because more educational video games suck. Now, there are admittedly some that are better than others. Like, say, ours. (Humility is overrated.) But a lot of "games" on the market are basically animated worksheets or digital flashcards – and when you put them up to real video games, they fall flat. But instead of being discouraged by the lack of educational video games stealing the spotlight at GDC, it just hits home the need.
Another shift from what I saw two years ago was a noticeable lesser smaller amount of VR. Now, don't get me wrong there was plenty of VR to be had. But it wasn't like 2016, where you couldn't move without stumbling over a headset. This go-round VR was very present — yes, I saw you giant Oculus by Facebook booth in the form of a house-type structure bigger than my entire apartment building – but it wasn't EVERYWHERE like it was before.
Here's another thing I didn't have to go to GDC, but that the event hit home: There are a lot of games being created, a lot of engaging, beautiful games being created. Now, not all of them are original. There's only so many car games or fantasy battle games or cute character jumping games, and if that's all your game is, rising to the top is going to be luck as much as anything else. Well, luck and marketing budget.
Just having a beautiful game isn't enough. In fact, having a beautiful game is far from the most important thing. Now that doesn't mean your game can look like it was drawn by a 3-year-old. But what makes a difference isn't going to be that this game is 98 on looks and this game is a 97 or even 92.
Once you've met a basic (albeit high) standard of aesthetic and functional gameplay, what's going to make the difference when you have a bunch of good-looking, bug-free games? What's going to make it stand out from all the other games on the market? And how are you going to convey that message? Among all the other games out there – be it within the pond of expo exhibitors or in the deep oceans of online sales (Steam, app stores, etc.) – how can you keep your game from drowning among the masses?
Since I don't have the answer yet, I leave GDC trying to figure out ways we can do that at 7 Generation Games.
If I had the answer, I would be planning out my Unreal Enginel/Epic Games-level booth (which featured a mechanical llama, free cookies, free popcorn, free beer, free mini-hamburgers, free chocolate truffles, free stainless steel water bottles and who knows what else) for our booth next year.