This past month, I've been in North Dakota, South Dakota, Wyoming and Montana, not necessarily in that order, meeting with educators, social services and home school families interested in playing our games.
On the way, I stopped a few times to go hiking. You can figure out a lot just walking in the woods.
On the way back to North Dakota to catch my flight home, I stopped at Devils Tower.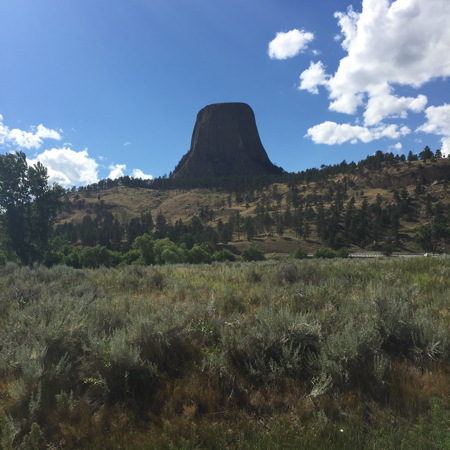 I told someone I went hiking there and he said, "Well, if you call that hiking."
The part he missed was that while there is a paved road up to the base of the tower, about 3/4 of the way up is a gravel road. It is too narrow for tour buses and probably not the safest surface for motorcycles.
At the end of that one-lane gravel road is a dirt path.  That is where I went hiking.
I went hiking for two hours and didn't see another person. Afterward, I did drive up the paved road to the end. It was so crowded, I stayed five minutes and left. I'd already had plenty of time to look at it from the other side.
It seemed like a perfect analogy for start-up life.  The easy road is always a lot more crowded but there are rewards for going off the beaten path.