Being a teacher is not easy.
Every teacher needs more time – more time to meet each individual student's needs, more time to grade assignments, more time to prepare for meetings with parents.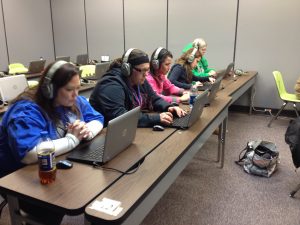 What do teachers want? Not all teachers want a pay raise, a four-day weekend, a year's supply of chocolate, and maybe a glass of Chardonnay…that's just almost all teachers. But I digress. What every teacher wants is for their students to learn. That's why they became teachers in the first place.
This week we want to celebrate all teachers around the world who work hard to get students to open their minds and to touch their hearts. Celebrate the passion that moves teachers to wake early, prepare lessons and work tirelessly to help us shape our children's futures – even so far as becoming a substitute parent at school. We get it!
Hey Teachers!
Are you participating in Growing Math? We have a 7 Generation Games Teacher Gift Pack waiting for you! Contact us at growingmath@7generationgames.com with your name and shipping address to get yours today!
We know it's been rough. More challenges lie on the road ahead. Thank you for teaching and caring for our students and our community. We want you to know we're rooting for you, the superheroes.
As we know, your job is not easy. At Growing Math, we have student engagement solutions. Find ready-to go lessons, digital resources, and our math games at www.growingmath.org! We are offering free resources with our paid professional development through our Growing Math program.