We all know that teachers don't get enough credit and recognition (as well as not enough money, supplies … should I go on?). While we cannot give every teacher a pile of cash for his or her classroom, we did want to start a monthly feature recognizing teachers who go above and beyond.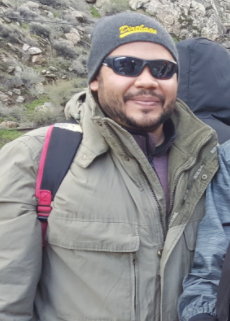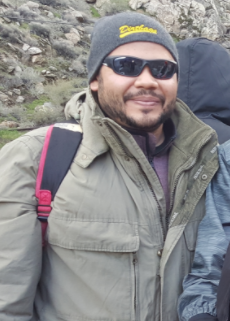 José Braulio González was born in Lynwood, CA and raised in South Central Los Angeles where he attended St. Lawrence of Brindisi Catholic School and then graduated class of 1999 from Theodore Roosevelt High School in Boyle Heights. It was there that he realized the important role that teachers have and their impact in the future decisions of their students. He also, developed a love for sports when he received MVP his senior year as a member of the varsity football team.
He began giving back to his community shortly after graduating high school. He worked for 3 ½ years at East Los Angeles College (ELAC) as a College & Recruitment Specialist and then as an Admissions Clerk. He offered solutions to the youth that felt they could not receive a college education due to financial difficulties or educational disadvantages.
José graduated from California State University, Long Beach in 2005 with a Bachelor's Degree in History and then went ahead and cleared his teaching credential from there as well. He has worked as a middle school teacher for 10 years at Gompers Middle School in South Central Los Angeles. There he has participated as a Teach for America Faculty Advisor, Student Teacher Mentor, History Department Chair, Instructional Lead Team Member, and as his current passion the Teacher Lead for the Gompers Judo Team.
He has continued his love for sports through the Gompers Judo Team, which gives students from the community an opportunity to receive free Judo classes and are able to participate in fully sponsored local and out of state trips. The team was started by Ronda Rousey in 2009, as its first judo instructor, and has continued with her financial support and volunteer judo instructors to the present. This program would not be possible without a certified teacher as supervisor – a role Jose has filled for nine years! José currently lives in Compton, CA with his three children Citlali, Braulio, Isaiah and his wife Judith.
As this month's featured teacher, we'll be sending José a teacher gift pack with 7 Generation Games t-shirt, cap and flash drive for himself and pens and pencils for his students, which we know he has been buying out of his own pocket because, well, he's a teacher.
Do you know a teacher who deserves more recognition? Email info@7generationgames.com to nominate him or her.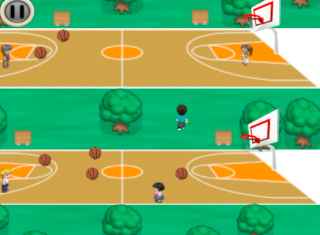 How did two kids go from school in Iowa to the Mayan jungle in the year 800 ?
Play Aztech Games on your iPad to find out. Aztech: The Story Begins is free in the app store now.