Did you miss me? So much has been going great lately – and to be honest semi-great but a lot of work – that I have barely had the chance to breathe, much less write . Here's AnnMaria's version of a Christmas letter. (Note to self: find out if Chileans do Christmas letters.)
Big news, we received a grant from the U.S. Department of Agriculture to develop an application to teach drug addiction care and decision-making to youth with family members addicted to drugs or alcohol.
Expect a post soon on why this is super-important to rural areas.
For those of you who think "the government shutdown doesn't matter because people will get paid eventually".  U.S.D.A is so greatly under-staffed that we didn't get the approval until almost four months after the start date. We had been funding this project from our cash reserves for four months.  Our funding was approved on a Friday morning in December. That afternoon, the government shut down. Thankfully for us, that means we received our funding and were able to continue our work and expand our staff. I'll be in North Dakota testing our first prototype in March. If you are interested in being involved in our testing, email annmaria@7generationgames.com
We released games in two countries last month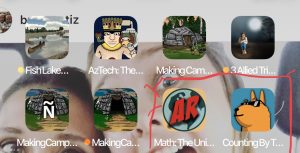 We released our first Spanish game for Android and on the web. We've had beta versions of other games but Yaima y Manuel Rodriguez is our first complete game in Spanish (you can play it on the web here or in Google Play for Android).
We have four games in testing that should come out in the next month.
These are all in the hands/ iPads/ phones /computers of our testers now and will be released as soon as they pass testing.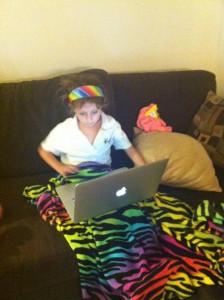 Speaking of testing, we started a new invitational beta program. In short, if you or your children are interested in being beta testers, we would love to have you . Just email diana@7generationgames.com and let her know. Include the ages of your children and what type of computers, phones or tablets you have. Currently, testing is the big bottleneck in getting these games out. All but one of our games are for players 8 and up .
I just submitted a new grant for an app to teach people with disabilities about money management.
We probably won't know until July or later if that was funded. This sucked up about 180 hours of my time over the past six weeks into a black hole.
I FINALLY got most of our bilingual resources up on the 7 Generation Games website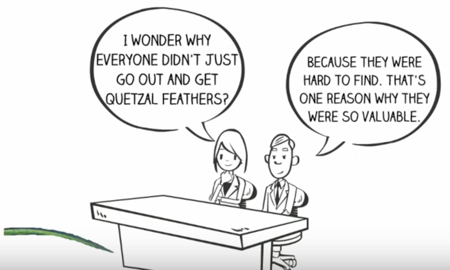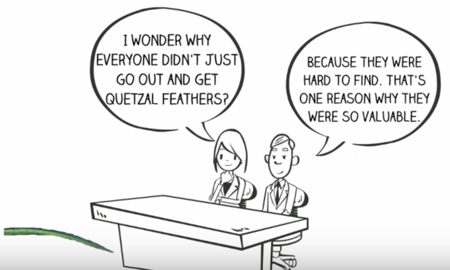 So, if you teach math to English language learners or at a bilingual school you can find lots of videos and PowerPoints under our teacher resources for Aztech and for Making Camp Bilingual.
The tip of the iceberg of awesomeness is that we won best original artwork at the ED Games expo in D.C. last week
We were one of a select group of companies invited to this event, with over 1,200 school children attending. There were some adults, too.  I'm sure María will blog about her presentation on game design and being mobbed by excited students.
What about Chile?
I'll be heading back to Chile at the end of this week …. but first,
… I'm going to North Dakota tomorrow to meet up with Spirit Lake Vocational Rehabilitation staff.
Speaking of Spirit Lake:The Game , Erich Longie and I just had an article published in the journal, Transmotion, "The value of perseverance: Using Dakota culture to teach mathematics"  documenting the impact on math scores.
We had one developer leave – Adekola finished his masters in computer science and left us. We were very sad. We cheered up, though, when we had a new developer join us, Aaron Romero , and he's been doing a great job.
What's up next for me? Well, back to some coding (yay!) and back to Chile where the first week is going to be spent overhauling our websites in Spanish and English, which is long overdue.
Speaking of overdue, I'm super late to meet up with Maria, Emilia and Cal so I'll have to catch up more on what's up after my shopping for gloves and long underwear expedition.