Going through our archives, we came across this great post from April 16, 2014 "The Benefits of Being Uncool" that we wanted to share in case you missed it the first time around.
Tom Peters has written quite a bit about the huge market opportunities in providing goods and services designed for two populations – women and old geezers.
I thought of this today as, for the thousandth time, I went through the pre-check line only to have my titanium knee set off the security alarm and get patted down. X-ray scanners are in limited supply while people who have had joint replacements are an increasing number. Why isn't anyone addressing this opportunity?
Another uncool, overlooked market is rural communities. I just spent two weeks in North Dakota and one of the first things I did when I got home was have someone order 100 USB drives with our logo so that we could put the game on it and mail it to schools. In many places where I travel, it can take an hour to download 1 GB. If the connection drops in the middle, you may need to start over. While I can download both of our games in under 2 minutes in our office in Santa Monica, in some of the places I visit, that can take all morning.
I have yet to show our game to teachers who were not enthusiastic about it. Even when we have technical difficulties – and we do, because we are just getting out of beta May 1st – they are willing to work with us to get them fixed.
When Maria was at a tech event in New York City, a venture capitalist in one of the panels told her point blank ,
No one is interested in Indians.
You know where people are interested in Indians? On the reservations, in school districts with large Native American populations.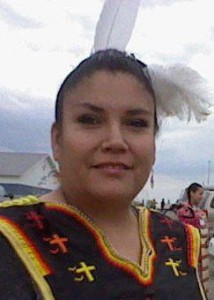 Often, people tell me,
"The education space is overcrowded"
This makes me laugh. The education space is overcrowded with multiple-guess games and shooting games – you know, shooting and spelling, shooting and multiplication, click on the rocket ship with the number that equals 3 x 5 . Have you ever watched children play these games? Often they just randomly click as fast as they can on as many ships or bananas or whatever it is.
So far, we have spent over $350,000 and a year and a half developing 7 Generation Games.  Not all of that has been everyone working full time on just the game. I would estimate we've had the equivalent of 2.5 full-time people for a year. We have almost 18 months remaining on our Phase II grant during which there will be at least 3 people working full time.
Today, I'm analyzing the quiz data that comes in daily to see where students are failing in the game. This pretty much validates what we have seen in four weeks of observations at our beta sites this spring semester.
When I read a year or so ago about a 13-year-old who put together in a weekend some app that was selling really well on the app store, I laughed. If you are selling something that a 13-year-old can knock together in three days with an SDK his mom bought him and a book from the public library, then your market is going to be pretty damn crowded.
If it requires actual data to document that it really is educational, you apply that data to track problems both with users and your program, you create dialogue, story line, artwork –  then I don't think your market is going to be so crowded.
If you want to see what we are up to, you can download Spirit Lake: The Game or Fish Lake here for 9.99
If you don't want to shell out ten bucks (cheapskate!) you can download the demo of Fish Lake here  or a demo of a Spirit Lake here.