My daughter, Jennifer, is a wonderful teacher. It's not just me that says so – ask  just about anybody.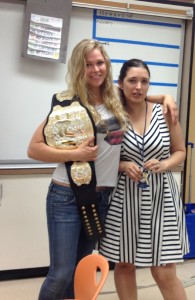 That's her on the right, when she had her not-so-little sister come speak to her class on Career Day.  Her Facebook profile is her dressed up as Amelia Earhart teaching history class on Halloween. As you may guess, Jenn has a lot of creative ideas. We were discussing the state standardized test scores and how many of her students scored below basic, basic, proficient or advanced.  Jenn said,
I think you need a different scale. It should be double-suck, sucks, ok, great and amazeballs. I know if I was a kid, I'd work a lot harder to get scored "Amazeballs" than advanced, and no one wants to double-suck.
So…. Drum roll please ….
The first week, those on our tourist visa program who gave us permission to use their names scored as follows: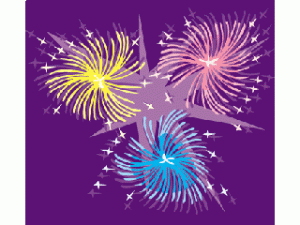 AMAZEBALLS!
David – for extensive review of our games and suggesting other games we could review for additional ideas. The broken links have been assigned and we are fixing the pages as we get a free moment.
Dan – for reviewing the games and also reviewing the site for accessibility. Some of your suggestions have already been implemented.
Zora – caught the same broken links, which we are fixing. Also had some original ideas, like teaching about the fish species in the game.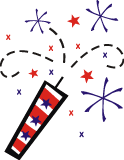 GREAT!
Kirsty –  did all of the tasks assigned and compared Fish Lake and Forgotten Trail, making some interesting comments like:
I found there to be major differences between the two in regards to the canoeing aspects of the game. In Forgotten Trail, I found the navigation to be easy and fluid whereas in Fish Lake it was frustrating, slow and a lot more difficult to maneuver the canoe
We also thought it was necessary to accommodate people at different experience levels in games, which is why Forgotten Trail has easy, medium and hard levels.
There were two other people who did not give us permission to use their names. I don't know if that was deliberate or not, but since I did not have your permission to use your names, even usernames, you are not listed here, but thank you for doing the work.
… And there were a few of you who did not send anything in response to your missions. Or, if you did, we did not receive it.
For not sending us anything, this week you receive a score of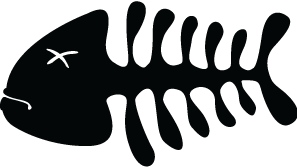 DOUBLE-SUCK
Even if you did your assignments, you did not send them in so it's like doing your homework and not turning it in. If you DID do the assignments and do not see your name, please email them again to info@7generationgames.com because we did not receive anything from you.
Thank you all of you and you will receive new missions in your email shortly.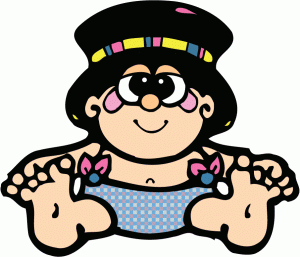 NEW PEOPLE – If you signed up in the last week, you will also be getting a mission in your email.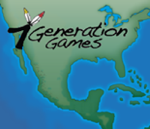 If you want to know what the tourist visa is all about, you can read it here.