In today's episode of Startup Travel , Latinas in Tech or Where in the World are the Founders …. I'm writing this from the Pacific Surfliner, the train that runs between Los Angeles and San Diego. Being an American living on the west coast, every single time I go to the train station, I expect to see Harry Potter. As someone who works A LOT in airports, I can tell you that taking the train instead is highly recommended. Instead of driving five or six hours round-trip to the UnidosUS conference, I'm able to get downtown in half an hour and work on the train the rest of the time.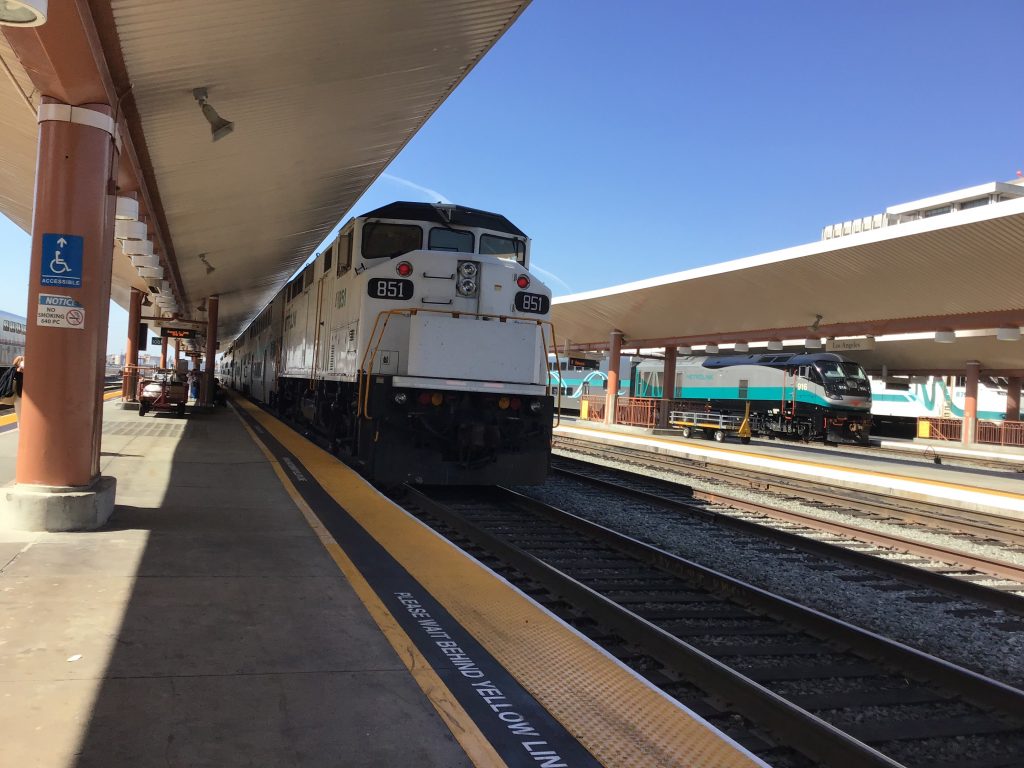 Come to Maria's talk on social impact startups or just meet me!
If you're at the UnidosUS conference in San Diego this weekend you'll want to catch the talk by our CEO, Maria Burns Ortiz, tomorrow. She is speaking in the session "Tech for Good: Latinx Entrepreneurs Using Tech for Social Good." It's at 11 am on Saturday morning. Even I could make it up by then.
She'll be talking about the long journey from an idea to games in three languages in three countries. Maria will also fill you in on the fact that more than 97% of venture capital funding goes to men and 0.4% – that is 4 out of every $1,000 – goes to Latinas. Yet, here we still are.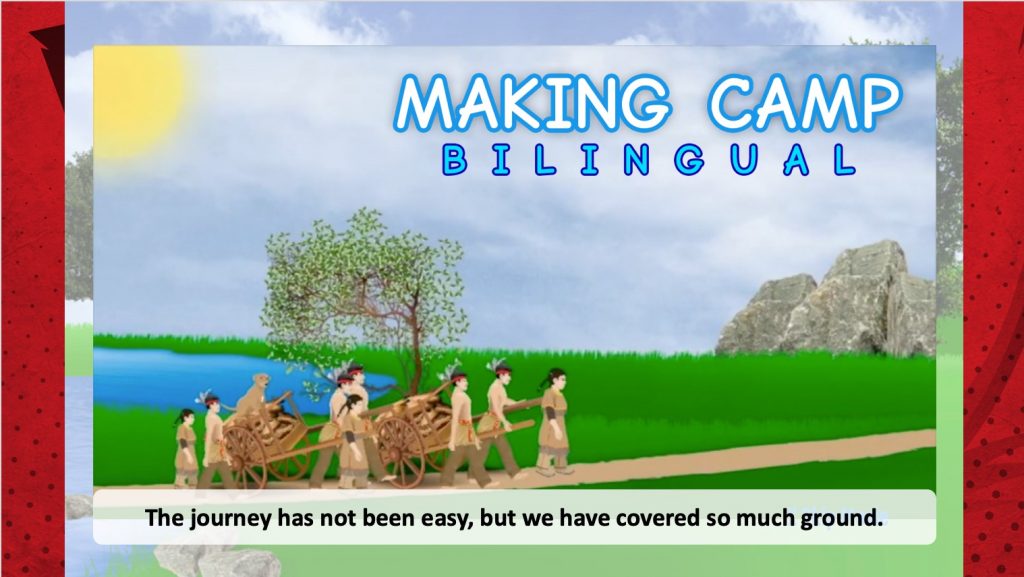 In case you don't know, UnidosUS is the new name for National Council of La Raza. Apparently, it changed a couple of years ago, a fact I was not cool enough to know. Now you know, too, and can avoid all of the young people mocking you for being out of touch.
What are social impact startups?
In yet another failure at being cool, I never really thought about there being a special name for startups like 7 Generation Games. We make bilingual games, like AzTech: The Story Begins, to help English language learners stay on track in math while they are learning English. Many investors think that if a startup considers its effect on the environment, health or education as well as profit, then they may not make as much return on investment. Maybe? Personally, I never wanted to found an edtech company that didn't care if we were actually improving education as long as we raked in enough cash.
Saving your money for your social impact startup? The Family Expo is free
Okay, I know this is a company blog and I'm not supposed to cause trouble but I have never understood why the UnidosUS conference costs so much. Being a startup focused on educational technology for underserved communities, we are pretty conservative when it comes to spending our investors' cash. I find it a bit ironic that while there is a session on social impact startups, few of them could afford to attend or exhibit at this conference!
While Maria is presenting, I'll be checking out the National Latino Family Expo, which is free. I've heard from other people it's pretty cool. I'll let you know tomorrow. If you're there, holler. Let's meet up for coffee.
UnidosUS should reach out to social impact startups and startups founded by Latinos
Since they asked me, oh, well, no they didn't, but I'm going to say it anyway … UnidosUS should have some accommodation for startups. Did you read the figure I gave above about how 0.4% of venture capital funding goes to startups founded by Latinas. Less than 1% goes to startups founded by Latinos of any gender. Combine that with the fact that social impact startups have a harder time obtaining investor funds and you have a situation where many of the startups and founders UnidosUS supports can't afford to be at their events.
My point, and I do have one
UnidosUS could have a special section and rate for startups providing services to Latinx communities. It's not an outrageous idea. E3 has an indie developer section. ISTE has its startup pavilion.