GREAT NEWS TO ALL THE PARENTS WITH CHILDREN WHO ENJOY PLAYING VIDEO GAMES – THEY ARE GOOD FOR YOUR CHILD'S BRAIN.
Video games impact brain structure by increasing the size of some regions and activating others, making some skills more efficient, such as attention and visuospatial skills. Researchers from the University of Oberta de Catalunya (UOC) analyzed all the studies carried out to date with neuroimaging. In total, 116 studies of which 112 offer positive results. Their conclusions have just been published in the Frontiers in Human Neuroscence magazine.
MORE CAPACITY OF ATTENTION
Those who spend time sitting in front of the screen improve, according to studies, all types of attention, especially the selective and sustained. "Selective attention allows us to attend something that interests us without external elements distracting us and sustaining it, being able to maintain it". People with high experience in video games activate less that part of the brain corresponding to attention with good results, in other words, their brain acts more efficiently.
Autor: Sergey Nivens. Fuente: https://es.123rf.com
MORE ABILITY TO INTERPRET AND READ MAPS
The brains of video game fans also have better capabilities to read maps, estimate distances between objects, perform calculation operations or navigate in new environments. These visuospatial abilities are optimized in the players.
"Some brain regions, such as the right hippocampus and occipitoparietal regions, related to these abilities, show an increase in volume when experimenting with videogames," says Diego Redolar, neuroscientist.
FASTER DECISION MAKING
The called working memory is another area that changes between video game players and non-players. This type of memory, which manages a mental challenge by concentrating all the information we need to carry it out, is activated thanks to two areas of the brain that increase in volume in the case of players. According to the study, both in the hippocampus and in the occiput patellar area show an increase in volume and optimization of use. The studies also point out that video game players manage to increase the speed of information processing. "It improves something that is lately required in all companies: "multitasking".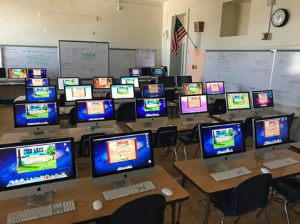 We have games that teach mathematics, statistics, history, and language in an entertaining context adapted to the needs of each student. Who would say that learning fractions and statistics would be so fun? With the series of bilingual games AzTech that teach mathematics for children of 5th and 6th grade, integrating Latin American history. You can play them on cell phones, Android and IOS tablets or in their web version, find them below:
AZTECH: THE STORY BEGINS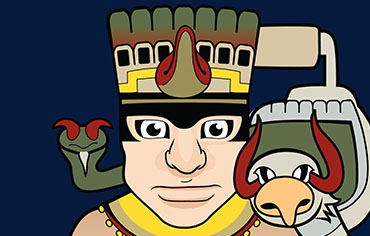 ---
AZTECH: MEET THE MAYA
---
Remember that in all of our games, the mathematics is interactive, with drag and drop functions, number lines and graphics. In addition, we are expanding the games to run on all platforms: currently, all of our games work on Mac and PC, 75% runs on Chromebook and 75% runs on iPad (we are currently working on having all of our games running on every device).