In the world of video games, there are so many different options it's nearly impossible to know every single one. Because of this, it's nearly impossible to know which games are ok for your children to be playing. With all of the violent video games out there, this is crucial information. Especially when you have young children. I don't have any of my own yet, but I know how easily accessible the internet makes certain things, so I know having a program like this would make my life as a mom so much easier!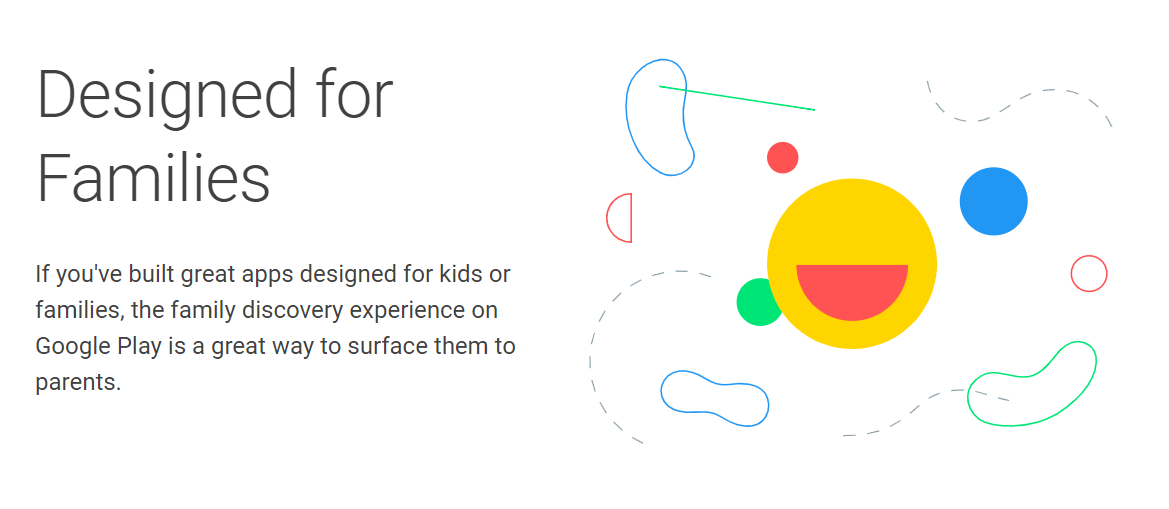 When you shop for apps on the Google Play store, they have a specific category for family friendly downloads called "Designed for Families." This designation means that the app is approved for children under 13, follows COPPA (Children's Online Privacy Protection Rule), and can be found under any category relevant to the app in the Designed for Families section. When you choose to browse through the family-friendly options on Google Play, you will only see apps that have received the Designed for Families designation. This helps weed out any apps that children shouldn't be accessing. 
For the people who don't know what COPPA is, I certainly didn't, the Federal Trade Commission summarizes it as:
"COPPA imposes certain requirements on operators of websites or online services directed to children under 13 years of age, and on operators of other websites or online services that have actual knowledge that they are collecting personal information online from a child under 13 years of age."

https://www.ftc.gov/enforcement/rules/rulemaking-regulatory-reform-proceedings/childrens-online-privacy-protection-rule
Making Camp Bilingual has officially been approved for the Designed for Families designation by the Google Play store. Hooray! This means that you can easily find our app by searching through the family-friendly categories, and you know with 100% certainty that your children will be playing games that are appropriate for their age level. And not only are our games age-appropriate, they help your kids learn too! How awesome is that! When your kids play Making Camp Bilingual, they can switch between English and Spanish helping improve their language skills, they will learn multiplication and division through different videos and activities, and they will also learn Native American history along the way. So now you know Making Camp Bilingual is family-friendly, and you know what you kids will learn when they play the game, so what are you waiting for? Get yours today!