Now that it's August, everyone is getting ready to go back to school. It seems like summer flew by! For teachers, summer meant finally getting to go on vacation, but it probably also meant preparing for the next school year. For parents, it might have meant finally getting to go on that family hike or trip to the zoo now that the kids were out of school, but it probably also meant having to find ways to entertain your kids. Our games can help parents who have kids who already started school or whose kids are gearing up to go back to school. Our games are a great way to get them back-to-school ready. We can also help those teachers that are getting ready to step back into the classroom. For teachers, our games can help you prepare for the next school year because they're a bilingual resource for teaching math, social studies, and language arts that includes automated grading, pre- and post-tests, teacher resources, and professional development. So since it's technically still summer, why can't we have a summer sale? Well that's exactly what we're having, a SUMMER SALE!
Starting today, you can get our games for a discounted price because, for 7 Generation Games, August means summer isn't over YET so we're having a 7 Day Summer Sale!
How our Summer Sale works:
Each day we will be releasing a new deal on Facebook, Twitter, and Instagram that will expire after 24 hours.
We are kicking off today's deal with 10% off any game using the code TENOFF.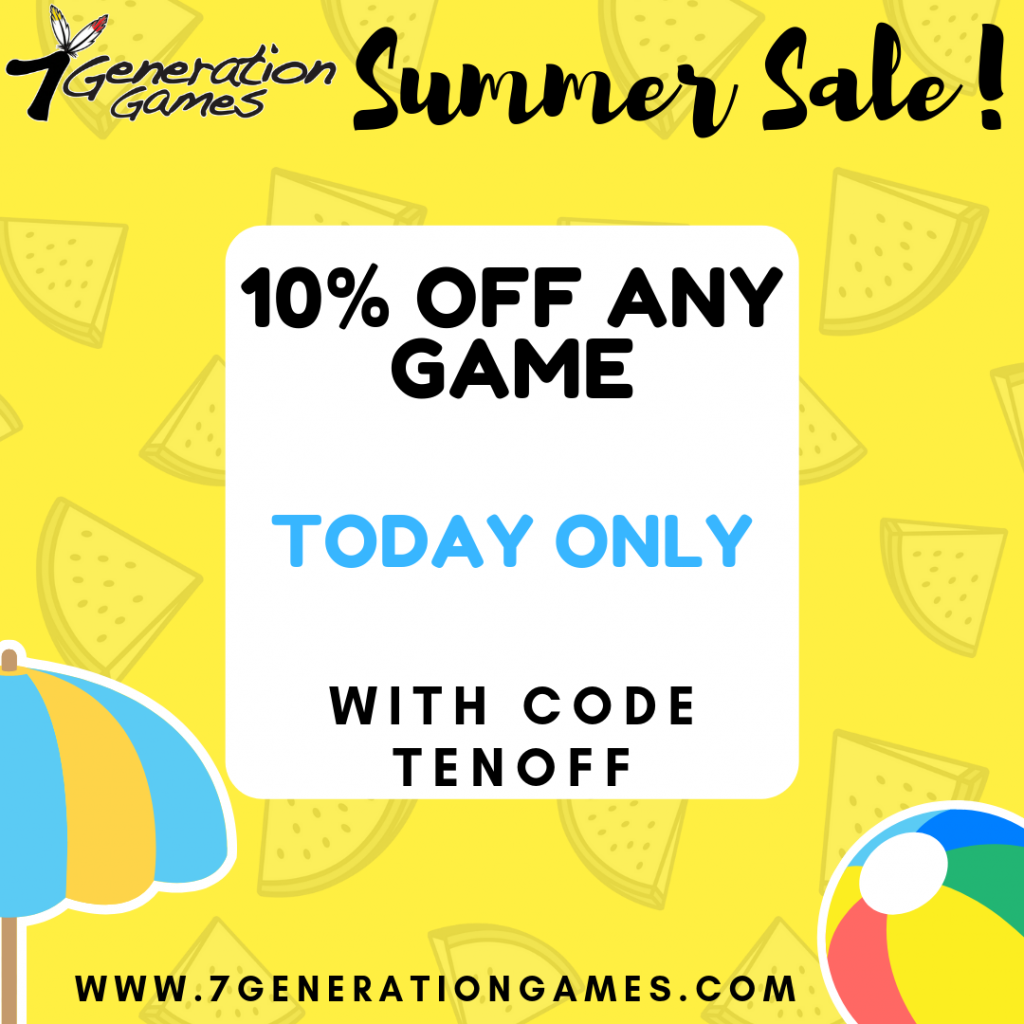 Don't know any kids or students who need our games? We do. Donate a game to a student in need here. 7 Day Summer Sale deals also apply to donated games.