It's December 22nd and you still have no idea what to get your mother for Christmas – again. I get it. Your mom is a grown woman. If she wanted something, she's probably bought it for herself by now.
PLEASE tell me that you did not buy her a star. Oh, yeah, Mom, this one out here, Betelgeuse-9187,  it's re-named Amy in your honor. First of all, those naming the star companies are a scam and secondly, no one your mother's age is really named Amy. They are all named Ann or Mary or Mary Ann.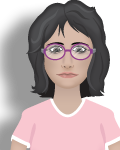 Take my advice, get her a classroom, or maybe even a whole school. You can donate a game in her name. If you only have $9.99, you can donate just one game. That's okay, we have all been on limited budgets. Maybe you're in graduate school and broke – been there. Maybe you're only 13 years old. In which case, outstanding that you are even getting your mom a present much less giving on her behalf.
Because it is December, we'll match your donation.
It's simple. When you donate a game (which is super easy), for email, put YOUR MOM'S EMAIL (Put your mother's email address, like maryann@aol.com  because we don't already know your mom's email. Don't literally put "YOUR MOM'S EMAIL". You may be thinking that is not necessary to tell people. You are wrong.) Under company put My Mom.
We will email your mom a receipt and we will also email her a message that "your favorite child, Bog Muggle," donated in your name as a Christmas present. This is assuming that you put Bog Muggle as the name for the billing address. If that is not your name, I'm not really sure why you would do that, but, as I've said, we're not judgmental. We will also make up good stuff about you, like that you have exceptionally good hygiene and that you told us she looks very thin in that Christmas sweater, just to make the email a little longer and more official looking.
To date, we've given out over 50 donated game licenses to schools and libraries.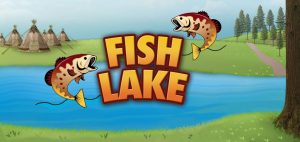 We expect there to be an even greater demand in January because:
With the beginning of the new semester, both students and teachers have a chance to make a new start at mastering math.
We just released Version 2.0 of Fish Lake, and it teaches fractions, which is often the first real hurdle for students in learning math. It's their first real introduction to abstract concepts, the first time you can't memorize the answers, like 4 x6 and it is too often the point at which students start to fall behind.
Fish Lake is really challenging and fun as a game. We had to make it that way to ensure players would persevere. I died 12 times playing it this morning.
By the way, we have been asked if donors can designate a specific school or classroom. The answer is , "Yes". Just put their information in the shipping address.
If you leave this blank, we will select a school for you.
Help students and get in good with Mom, what else could you want?
Fish Lake is now on Steam, buy here!