Did you ever wonder how good high school hackers are in Latin America? The answer is that some of them are very, very good.
Silabuz.com sponsored the first school hackathon in Chile. (And Strong Mind Studios helped.)
This brought together over 60 students and teachers at Cowork Latam in Santiago for six hours filled with team work, hacking and some game play. Each group of students of up to 3 members came very early in the morning, to start working on their ideas, with the objective of developing them with the help of mentors and building a mockup for their solutions to challenges such as cyberbullying and grooming. 
The most impressive teams split up the task. After an hour or so of brainstorming, with input from mentors, they moved on to create their application. While one person coded, another would do the PowerPoint to present the application and a third create assets, such as audio and video.
Our team joined the event to invite these students to play a very early stage beta of our new game Siglo de Cambio, which teaches Math and Chilean History of the year 1800. (In case you didn't know, Strong Mind Studios is our Latin American subsidiary, developing and marketing games in Chile.)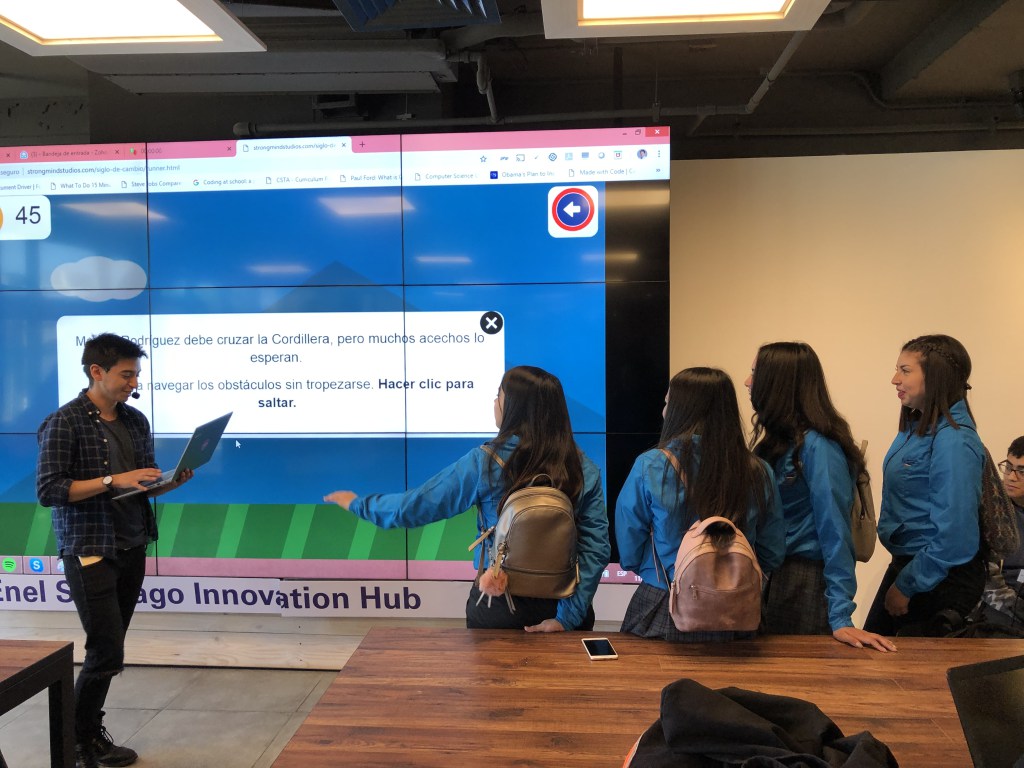 After a round of game playing, we got their feedback and awarded 3 students in the following categories, best beta tester, best product designer and top artist. All of this information will help us to keep developing this and other games.
I've written before about the importance of innovation in education to developing a start-up culture in Chile. This isn't to say there haven't been teenage hackers before, but involvement in activities like piloting educational technology and hackathons is certainly scaling. Other schools might want to think about upping their game.