As we approach last-minute shopping days let us make the case as to why your gift should not be just any gift but an educational gift to the children in your life! (Hint: 7 Generation Games makes a great last-minute gift and it's educational! Buy it now and get it delivered to your recipient instantly.)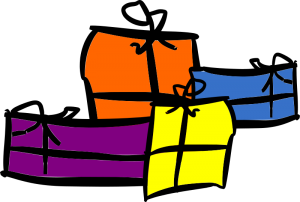 The Parents Will Love You For it
What parent wouldn't love their kid receiving a gift that makes them smarter? Besides, if you give them a digital gift you also spare them the torment of having to pick up after the kids once they're done playing. Wins all around.
Gift that Lasts Forever
Education is a gift that can never be taken away, by giving an educational gift you're contributing to a part of that child's growth that will carry far into adulthood. You never know if your gift might inspire her/him to become the next great doctor who finds a cure for cancer! If that DOES happen, then it totally grants you bragging rights.
Children Can Get Excited About Learning 
Learning and having fun aren't mutually exclusive. If you're already that cool aunt/cousin/friend who is known for giving the fun presents then whatever kid(s) receives a gift from you will expect it to be legit. The child will view it as play time instead of learning time when really it's both. Jokes on you, kid.
You Get Your Money's Worth
When a child learns from a gift you gave them you immediately get your money's worth. Learning is something that isn't forgotten so whether you spent $10 or $1000, if it's something that child will remember forever you end up breaking even…and then some!
Physical or Digital
Educational gifts can be digital or physical. Whether it's a puzzle or
an app, or an app where you solve puzzles
, you have options! If you can't run to the store or can't find the right physical toy there's always apps and games that you can download.
Safety
Educational games are safe. The internet can be a scary place, and some kids don't have the option of playing outside (snow, rain, speeding cars, creepers, etc.) and some kids get a little restless indoors (Exhibit A to your left). An educational game won't make you wonder what your kid is really doing on the iPad or what ads may or may not pop-up in the case your parental controls fail. Your kid will be learning and no danger will surround her/him.