I'd like to answer two questions I have been getting A LOT about the tweet-up we are hosting with two other start-ups Evrybit and sabio.la
What's a tweet-up?
Can I come?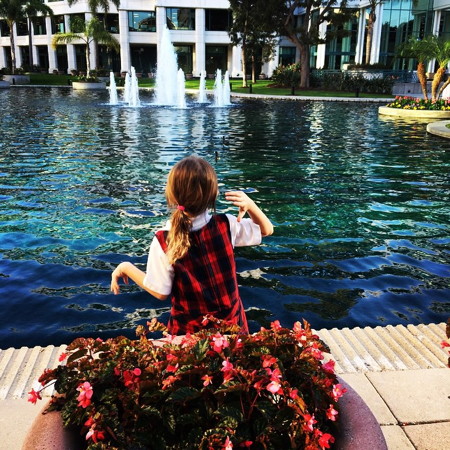 as well as three questions asked with lesser frequency:
3. Where is it?
4. Is the beer really free?
5. Can I bring my kids?
A tweet-up is an event where people who have met on twitter meet up in person. However, we're pretty open-minded here at 7 Generation Games, so if you found out about us online – from this blog, Facebook or twitter, you are invited. There is no secret code and it is free. Just show up and meet our team as well as two other start-ups. Looking for a summer job? Maria Burns Ortiz is in charge of hiring summer interns and she will be there.
Want to try out our games? We'll have laptops available for you to play Spirit Lake and Fish Lake. You can even get a sneak peek at Forgotten Trail, in its initial baby stages of development.
The tweet-up will be in our office in Santa Monica after work, from 6 -9 pm. Yes, you can come.
Since we are doing this with two other companies, there are a limited number of spots. However, if we have enough advance notice, we can get a couple more rooms, so please RSVP ASAP.
Just email jessica@7generationgames.com and say "I'm coming",
If you are a teacher, please let us know and we will have a gift bag ready for you with posters for your classroom and other goodies.
She will email you more specific directions – our office is at 2425 Olympic Blvd in Santa Monica but the office complex isn't the easiest place to navigate. We often tell job applicants that finding us is their first test (just kidding!).
Yes, the beer is really free. The wine and cheese, too.
Yes, you can bring your children. Our co-founders have seven children between them – we love kids. Just to clarify, we didn't all three have the seven children together (that would just be creepy). We also realize many people miss out on meet-up events because they need to find day care for their kids or rush to pick their kids up after work. Bring them along.
As I always say, our games are like push-ups for your brain – they are good for you no matter what your age.  Like push-ups, your kids can probably beat your score, although our games also include math problems, so you might have a chance.
The beer and wine, though, is off-limits if you're under 21.