AzTech: Empiric Empire is our new math game now available on Google Play and the App Store! Not only does Empiric Empire focus on fractions and statistics, it also focuses on Latin American and Mayan history as well. The target age group is grades 5 to 7, but it is available for anyone and everyone to play.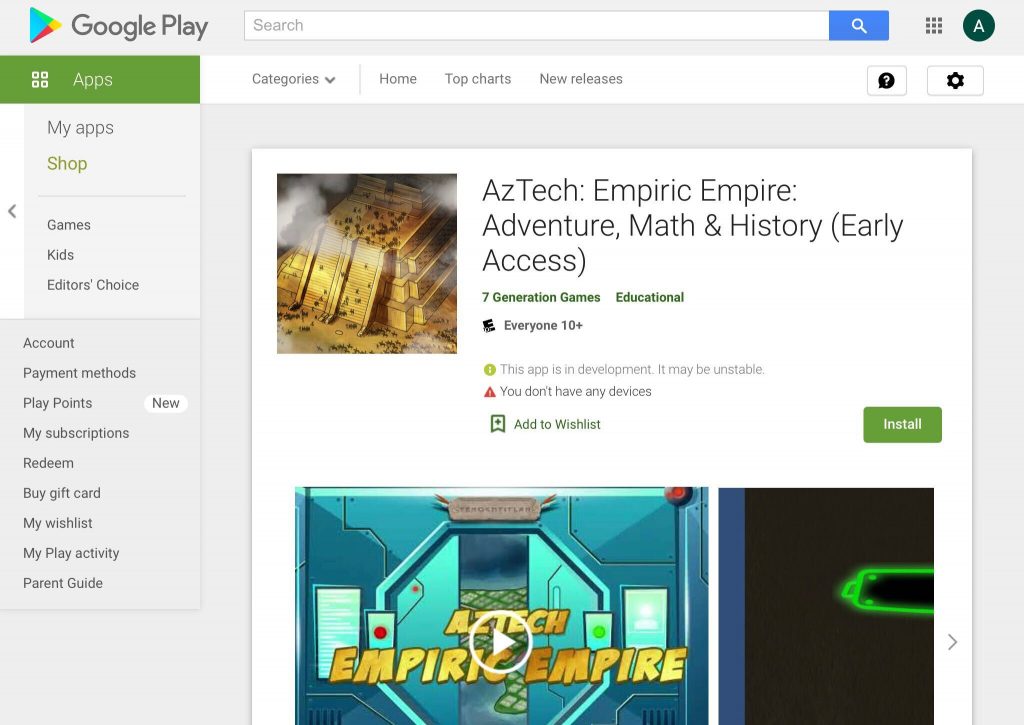 Story
You made a mistake and now you're stuck in the year 1520. You have absolutely no idea where you are, but you know that something just isn't right. You get a not-too-kind greeting from one of the locals there and realize you are definitely not at home any more. Empiric Empire offers six different levels of gameplay. From falling through time to helping fight off killer robots using math, you never know what to expect from this game.
⭐FEATURES
📌Games and videos to learn and practice fractions, decimals, percentages and statistics through the context of public health and science.
📌Our app features interactive activities to familiarize students with standardized assessments.
📌Aligned with Common Core State Standards.
Devs x bug testers = Excellent team
I want to give a huge thank you to our developer team led by our 7 Generation Games co-founders, Dr. AnnMaria De Mars and Dennis De Mars. Our devs Julie Malyshev, Ali Mohamud, and Gonzalo Serrano worked very hard to fix all of the bugs reported by the testing team, which I am a part of.
I want this game! How do I get it?
Android devices
To download AzTech Empiric Empire on Google Play, it's really simple, just click here from your Android device, or Open the Google Play Store, go to the search icon in the top right corner, type in the game name and it should pop right up. If you type in AzTech Empiric Empire, a few things will come up in the results, but our game will be the first item so it will be easy to choose.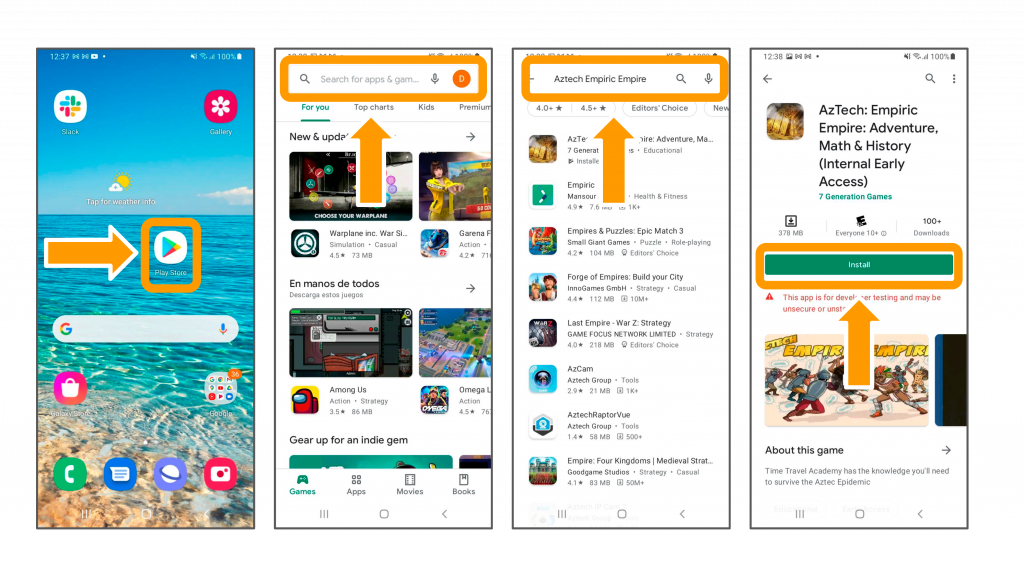 iOS devices (iPhone, iPad)
Open the Appe Store, go to the search bar at the top , type in the game name and it should pop right up, and just press "GET"