You made it through another school year and you don't even want to think about the fall. Maybe you have two weeks left of school and you don't even want to think about the fall.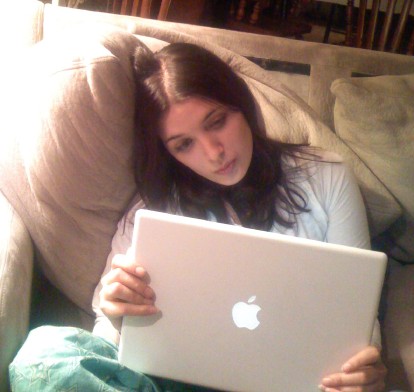 I understand, I really do. After grading 200 papers, submitting grades for students, you just want to sit down with a good book or your favorite TV show and a beer. You don't get paid enough and you don't get enough support from any quarter and you don't need to be lectured by me.
I teach statistics, but I think whether you teach fourth-grade or physics you're probably in the same boat as me, I'm a good teacher. You can read my evaluations, talk to my students years later, talk to fellow instructors and they'll all tell you that. I could also be better. Next year, my course will have a new textbook. This is something I've been thinking about for a couple of years but the one I used was decent, if a bit outdated. There were a series of really good videos that I used to teach applications of statistics but for some reason the organization that made these took them down from their website. I meant to find a replacement this year but I didn't have time.
That's where we all get stuck – lack of time. Most of us aren't superstar teachers and most of us don't suck, either . We do a good job but we don't have time to try, much less include in our classrooms, all of the possible improvements , from a better textbook to instructional videos to educational games.
Here's my advice:
Learn one new thing a week. Take 15 minutes a day. For me, it's when I first wake up , but you could do it whenever it suits you. Schedule it in. You can decide to do it for longer once you get started. You can switch your thing next week. There are no rules and there is no competition here. Just spend a minimum of 15 minutes every day on learning something new. It doesn't even have to be related to what you teach. Just try it.
I'll get you started – teach third, fourth or fifth grade?
Have Windows or Mac computers – download the Spirit Lake demo or Fish Lake demo here for free. Will take you less than 15 minutes to play. If you have Windows 10S and can only download from the Microsoft Store, we're there, too.
Have iPads or Chromebooks? Get Making Camp here. Also free. BTW, our other games should be available as downloadable apps for Chromebooks soon.
Teach sixth or seventh grade?
Check out AzTech: The Story Begins – play it on your iPad or on the web
What am I doing with my 15 minutes every day?
Well, first of all, I'm learning Spanish. I'm in Chile working on a game that teaches fifth and sixth-grade math and is based in the history of Chile. I'm also working on modifying all of our games for the Spanish-speaking market. That's easier than you think . What is not easy is becoming fluent in Spanish, which is my second language.
Wait a minute , weren't we talking about teaching ? Just trust me, learn for 15 minutes a day. Start there. Then have that beer later . You've earned it.