To go or not to go? Every time an invite comes into my mailbox for X random professional event, the first thing I ask is "Is it going to be worth my time?" Then I immediately reply to myself, "Who ever knows?"
That's the reality with all of these professional networking-type startup events, meet investor nights and even the vast majority of conferences. My highly unscientific estimation is that 99% of the people you meet will not turn into lasting or beneficial professional connections. Now, that doesn't mean they aren't cool or smart or successful people, it just means that they're not going to be someone who can actively help you advance your business. Of course, for those of you who are good at math (if, you're not, I've got some games for you), that means that 1 out of every 100 people you meet will be helpful in building your business. And in the process, you're still telling hundreds of other people about your business, so there's some value in the idea of building your company and growing awareness around your brand that way.
It would be nice if events came with a rating like, "This will totally be worth your time" or "We just want to drink" or "Looking for a tech co-founder to do all of the work but share half of the credit." Unfortunately, that's not the case. After a while, you can start to get a feel – for example, neither myself nor anyone I know has ever found a randomly organized professional "happy hour" to be have any further purpose than a place to drink a beer. But how do you sift through the MASSES of other potential events? How do you know if it will be worth the time (and in the case of larger events and conferences, the money?
There's a two-part answer: First, you can never be sure if it will be worth it. One of those hindsight 20-20 things. And second, you come up with a set of criteria. It's not going to guarantee every event you attend will be worth your while, but it will hopefully disqualify a large chunk of the useless events. Plus it can be helpful when it comes to the whole "Do I attend this event or this one?" debate.
Here is my rubric – or the way that I've game-ified it if you will.
How far is it from my house?
In Santa Monica: 1,000 points
On the Westside: 250 points
In greater LA: 50 points
Involves flying: -100 points
Involves driving in rush hour traffic: -50,000 points (If you've been in L.A. rush hour, you understand.)
If it's out of town, is it somewhere I want to go?
Yes (domestic): 10,000 points
Yes (abroad): 50,000 points
Not really: -5,000 points
No: – 10,000 points
No, and it will be cold: -100,000 points (If you've been in North Dakota when it's -22 plus wind chill, you understand.)
Will it connect me with potential investors?
Yes: 1,000 points
Maybe (this means probably not): 250 points
No: 0 points
No, but other people will try to get me to give them money for their idea: -10,000 points (Note: Asking another entrepreneur with a startup if they're interested in investing with you, because, "Hey, it can't hurt to ask…" is proof that there is such thing as stupid questions.)
Will it connect me with potential customers?
Yes with potential enterprise customers with can actually make the decision to buy: 15,000 points
No, but it will connect with people who can connect me with enterprise buying decisionmakers: 5,000 point
No, but it will connect me with parents who could be individual customers: 500 points (There's a value, but it's a much smaller sale.)
Honestly, no one at this event is likely going buy what we're making: -500 points
Will there be free food?
Yes: 10 points (When I was in college, this would have been probably 1,000 points, but as I got older, the there was a direct negative correlation between me being able to buy my own food and the number of point free food received on this scale.)
The invite says "Yes," but it really only ends up being a single bag of tortilla chips and salsa for 40 people: .01 point (I give you as many points as effort you put forth.)
No: 0 points (Like I said, at my stage in life, this is not a make or break.)
How much will it cost me (including travel)?
Free: 5,000 points
Between 0-$100: 0 points
Between $100-250: -100 points
Between $250-500: -500 points
Between $500-1,000: -2,500 points
Between $1,000-3,000: -7,500 points
Between $3,000 – 5,000: -100,000 points (We're a small startup and we've tried these level of events in the past with minimal return.)
Over $5,000: Only if it's to pick up a large bag filled with money.
Additional factors I take into consideration include:
Number of people attending – Given the whole 1% useful connection metric, the fewer the number of attendees, the less likely you are to meet that 1%. Then again, if it's a group of several thousand, you can get swallowed up in the masses.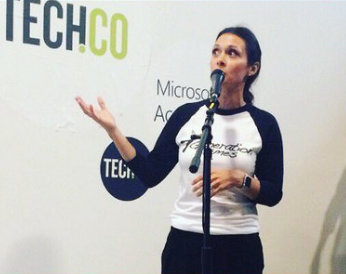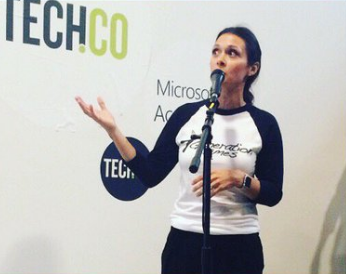 Is there an opportunity to speak/pitch/present? – If the answer is yes, then I'm far more likely to be in. Anything that gives you a platform to speak is more valuable than mixing it up within a crowd of people.
Am I interested in it? – It's not always going to be fun and exciting. But some events really are far more interesting than others. Maybe it's a speaker I'm really interested in. Maybe it's a topic that I want to learn more about. Maybe there's someone who will be there who I really want to meet.
Has the organizer given me money in the past? – There's a reason that I am at any/all USDA meetings happy and smiling – even when they hold them on the East Coast with 8 a.m. start times!
Will it pull together people in my target audience? – Meaning is it more likely than average to bring together folks who will hit that 1% that I'm looking to connect with – be it investors, potential customers, potential collaborators, network connections, etc.
Will I learn something? – We're a company all about learning and that you should never stop learning.
Look the point, I'm making is there's not magic formula for what events to attend. There's no single make-or-break. If you miss the deadline for the event that everyone says you simply "have to" attend or that event turns out to have a $10,000 registration fee or whatever it is, it doesn't really matter. Because ultimately, just like everything when you're doing a startup, it's not just one thing – it's a whole bunch of things.
When we're not attending events (or figuring out what events to attend), we're making cool games.