Hello everyone! Here's to another week coming to a close and that means…it's Freebie Friday time. Today's freebie comes from our Teachers Pay Teachers page. The freebie is a powerpoint on a number line problem that includes fractions. This powerpoint shows you how to use a number line while using a real world application. It also shows you how to compare fractions while providing visual aids. To download the Number Line with Fractions powerpoint from our Teachers Pay Teachers page click on the link below.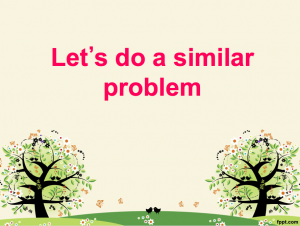 We like to provide resources for all of our games, so that even when our games are not being played these resources can supplement the content taught. We have various teacher resources available for our games on our Teacher Resources page. Feel free to check out the many resources such as videos, activities, photos and more that we have on our teacher resources page. Since we want to make life easier for educators, we provide teacher resources on various educator sites. With that said, we also have great math videos on our Teacher Tube channel.
We know how hectic life can be for an educator, so we do what we can to help educators find great teacher resources. Check them out!
Have a great weekend and be sure to catch another Freebie Friday next week!
---
Learn fractions and go spear fishing in Fish Lake. Buy Fish Lake today!