I keep getting messages from people asking how is it going in Chile. It's the second-most common question right after,
"Why haven't you answered my email / phone call / carrier pigeon?"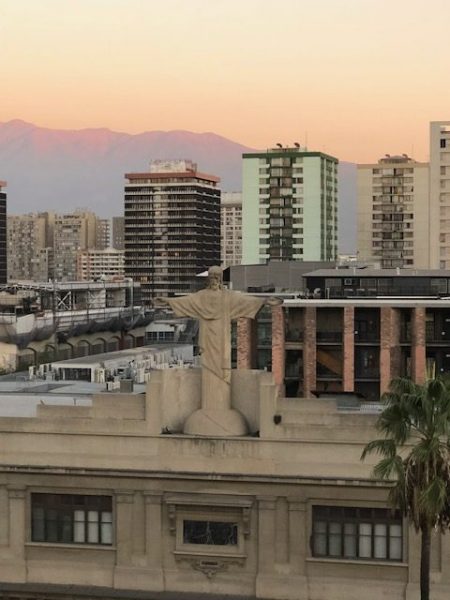 The answer to both of these is that Chile is great in many ways but conducting business in a second language is exhausting. Everything takes twice as long, but, on the plus side, my Spanish is coming along faster than I would have imagined – largely because I know it's going to be essential to building a successful business in Latin America and also because I have no other choice.
When every email to potential beta testers, consultants, employees or customers has to be in Spanish, Google English to Spanish becomes your best friend. Even if I think I have it written correctly, I still double-check because we are an educational software company and I want everything to be grammatically correct and spelled correctly. Did I mention I have NO formal education in Spanish?
Why not copy and paste from Google translate, or have one of our bilingual staff members translate for me? I won't deny I have done both of those things when pressed for time, but I'm really not going to learn that way, am I?
My first day here, I met Bernie, the CEO of Clickbook, and she challenged me to do my pitch for my start-up in Spanish. I told her I would, but I was planning on at the end of the program, in 7 months. Instead, 3 weeks after landing in Chile, I ended up pitching – in Spanish – in front of 100 people and thousands more watching on line. It's a long story but just let me say that if Yessenia asks you "How is your Spanish?" before answering , you should ask "Por qué?"
Less than two weeks after that, I found myself giving a half-hour live webinar for Revista Mama to nearly 2,000 people – in Spanish – on children learning through play and ideas for making math fun, followed by a Q & A session with viewers from Chile, Colombia and the U.S.
I try to spend 30 minutes or more every day studying Spanish – I have two apps, Babbel and Memrise that have proven helpful, in addition to our games like Making Camp Bilingual and Aztech: The story begins– but honestly, many days I get out of bed, jump in the shower and get dressed just in time to make it to my first meeting five minutes late and am on the go from one meeting or task to another until I fall into bed 18 hours later.
We need an updated Spanish language website (it's coming along, check here), legal documents need to be in Spanish, from our incorporation papers to employee contracts.
It's coming along, though, and the first time I do everything it feels like an accomplishment. I can now recharge the minutes on my phone, check in for a flight, tell the taxi driver where I want to go, order food in a restaurant, buy groceries, take the metro, get the resident discount at the museum and a few dozen other daily tasks in Spanish, without too much trouble.
Conducting business, on the other hand, can be exhausting. I was talking to my daughter, Jennifer, this week and she asked,
"Mom, are you really, really tired? Because that's how I feel when I have parent-teacher conferences. Even if I have an interpreter, I have to pay attention every second to understand what everyone is saying in Spanish. It's not like in English if I miss a few words I can pick up the conversation. It's mentally draining."
She's right. It is. It is also an adventure. For example, I just this minute landed in Panama City, and I'm pretty sure I'll have no problem being understood by anyone.
Also, I am getting more fluent – even though I still am continuously looking up where those damn accent marks go. I am getting work done faster, understanding more of what is going on. I even went to an event at Start-up Grind Santiago last week and could follow the discussion. Even if I didn't catch every word it was enough to give me some really important ideas on the design of our next game.
There are some very important reasons to do business in the language of the country, but that is a blog in itself.
For now, though, I am getting up to speed and everything is starting to take only 140% of my usual time instead of 200%.
So … if I haven't gotten back to you, I will, I swear!
If you want to improve your Spanish (or English) there's an app for that. Check out Making Camp: Bilingual or Aztech: Meet the Maya.

If you happen to be at SAS Global Forum in Denver this week, I'm giving a talk on careers that don't follow the standard path. It's in English.