It's Friday and that means that it's time for the Freebie Friday. Today isn't just any regular Friday, it's the last Friday of the year! Hope everyone has a great weekend ringing in the new year. But before then, we have another freebie for you. Today's freebie is from Aztech Games and it's clip art of the Mayan God. You can view and download the clip art below.
Mayan God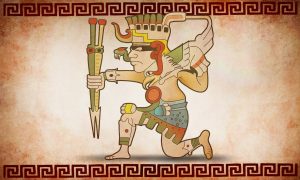 We provide resources, like the one above, for all of our games on our Teacher Resources page. These resources are provided to supplement the content in our games even when they are not being played. You can use the many different resources, clip art, videos, activities and powerpoint presentations, in your classroom, at home, your blog, or any other educational need you may have. So, as always, feel free to browse our resources on our teacher resources page for all your resources needs.
Hope everyone has an awesome New Year's Eve (be safe!), New Year's Day and an even better year than the last! Come back next week for another Freebie Friday!