You made it to the end of another week and that means that you get rewarded with another Freebie Friday! Today's Freebie Friday is extra special because it lands on St. Patrick's Day, so Happy St. Patrick's Day! Today's freebie is from our game "AzTech Games" and it is a powerpoint presentation titled "Find The Common Denominator". The powerpoint presentation teaches you how to find the common denominator when trying to add or subtract fractions that have different denominators and even provides examples as practice. You can download the "Find The Common Denominator" powerpoint presentation below.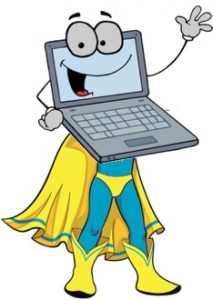 We provide supplemental resources, such as the powerpoint presentation above, for all of our games on our Teacher Resources page. Browse our teacher resources page for resources such as vetted links, clip art, activities, and videos to supplement the use our games. Feel free to use our resources in your classroom, at home, website or any other educational needs you may have.
Again, make sure to come back next week for another Freebie Friday! Have a safe and awesome St. Patrick's Day and weekend!
---
Don't miss out on the new Fish Lake version 2.0! Buy it on Steam here. Or buy it on our website here.