Another week comes to a close and that can only mean one thing, it's time for the Freebie Friday! As a reward for making it through another week, today's freebie comes from our game Aztech – our first bilingual game.
Aztech begins when two students are kidnapped and taken back in time to the Mayan Empire. They need to find their way back to Iowa in 2015, learning about their history and statistics along the way.
Below is an "Introducing Distributions" Activity that can be used in the classroom or at home to complement the game.
Introducing Distributions – Activity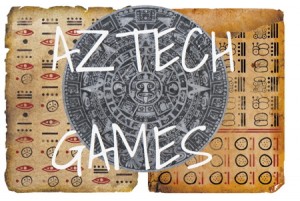 Visit the Aztech Teacher Resources Page on our website to access various teacher resource materials such as videos, charts, and clip art. We will be constantly updating this section with additional activities, PDFs, and videos. So, please keep checking back and the best part of all is that it's FREE!
Make sure to stay tuned next Friday for another Freebie Friday!!