Hello everyone! It's Friday and that means that it's time for the weekend, but before that we have another great Freebie Friday for you today! Today's freebie comes to you from our game Aztech.
The Aztech freebie is a powerpoint presentation on reading a pictograph. The powerpoint shows what a pictograph looks like, how to read a pictograph, and how to answer questions based on the information on the pictograph. This resource is great to have students get familiar with and practice using pictographs. This presentation complements the Common Core-aligned Number and Operations in Base 10 standards. Download the powerpoint presentation below: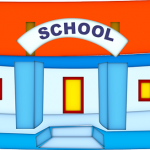 This resource can be found on our Aztech Teacher Resources page where we have more resources available for our Aztech game. Many other great resources like activities, videos, and clip art for our other games can be found on on our Teacher Resources page as well. Never hesitate to check out our Teacher Resources page to see what we have to offer for you to use in your classroom, at home or on your blog.
Hope you all have a great weekend and come back next week as we offer you another Freebie Friday!