Happy Freebie Friday and Valentine's Weekend!
We know that most of you cupids are working on plans to spend time with your special someone this upcoming Valentine's Day. In the spirit of love and caring for others, we wanted to offer up some FREE resources to parents with children with special needs. In the past we have offered content to help families facing disabilities with features such as The Family Life & Disability Series and a Developmental Psychology Course.
These informative and educational articles and workshops, are written by the boss Dr. AnnMaria de Mars. A professor with over 30 years of experience in education,  Dr. De Mars put together comprehensive content during her time at Spirit Lake Consulting and now we're lucky enough to share those courses with you.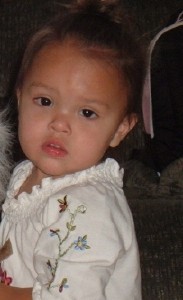 Today's workshop, Guaranteeing Special Education Rights,  focuses on the information and rights parents have in securing the best education for their child. For many parents with children with disabilities, they may feel alone in the daily battles and obstacles they face in helping obtain the right services and classes. In seeking assistance, Parents shouldn't feel confused or powerless.
This comprehensive and extremely useful resource, goes over legal rights and plans that are available to provide education and services to help students with special needs and their parents. The topics covered include:
Legal Rights
Individual Education Plans
Parents Role
Special Education for Youth
If you are a parent of a child with a disability or know of a friend or family member who is, this would be the best valentine gift to share with them. Seeking the knowledge and information to help improve ones life, is a key step in understanding more about their child.
Click right HERE to get started!