Happy Friday to all of our 7 Generation Games friends!
Before you start making plans for this weekend, here's your chance to try our games for FREE!!! We are offering demos for: Spirit Lake and Fish Lake. This allows you the opportunity to test out and enjoy the games before you buy. Parents, let your children play and learn with these games. Teachers, explore the quizzes and challenges that your students will face. Don't wait. Play now:
Spirit Lake teaches multiplication and division and Dakota culture. Save your tribe from attacks and a spreading epidemic. Escape rabid wolves. Hunt buffalo. Math has never been this fun. Grades 3 +.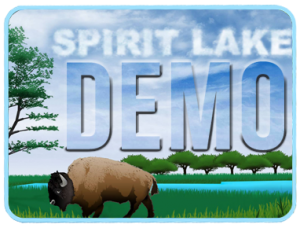 Fish Lake teaches fractions and Ojibwe culture. Watch out for poisonous snakes! Make your way down the rapids. Find enough food for your village's survival. Who knew you could get this excited about fractions? Grades 4 +.