Hello Educators, we have a special announcement for you all. We are happy to say we have released our Growing Math asynchronous training! Over the past year, we have trained over 800 Growing Math teachers virtually and in-person. Now we want to make it even easier to join our professional development.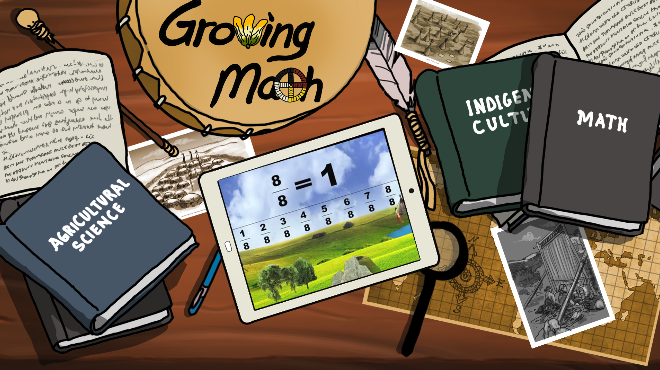 To recap, Growing Math is our free lesson platform for elementary and middle school. The project provides resources, curriculum, training and tech support to teachers and students in Grades 3-8 at schools in six states: Arizona, Minnesota, New Mexico, North Dakota, Oregon and South Dakota. This includes all games, lesson plans, videos, data and reporting, professional development and tech support. The Growing Math project is federally funded by the USDA.
Our reach has extended beyond to neighboring states and even Alaska and Hawaii, where schools serve many students of tribal nations.
How Asynchronous Training Works
We welcome all teachers to access Growing Math asynchronous training. Everyone has a choice to either sign up to train on their own time OR attend one of our live, virtual Zoom sessions with a team member: Dr. AnnMaria De Mars, Christy Hanson and Diana Sanchez.
After signing up for Asynchronous (Self-Paced) Training, you will receive the link to our training page in the pop up message after submitting your registration via our Google Form. On our training page, you will find an introduction, further instructions, a how to video on our asynchronous training, and a list of training modules and their corresponding Google Form.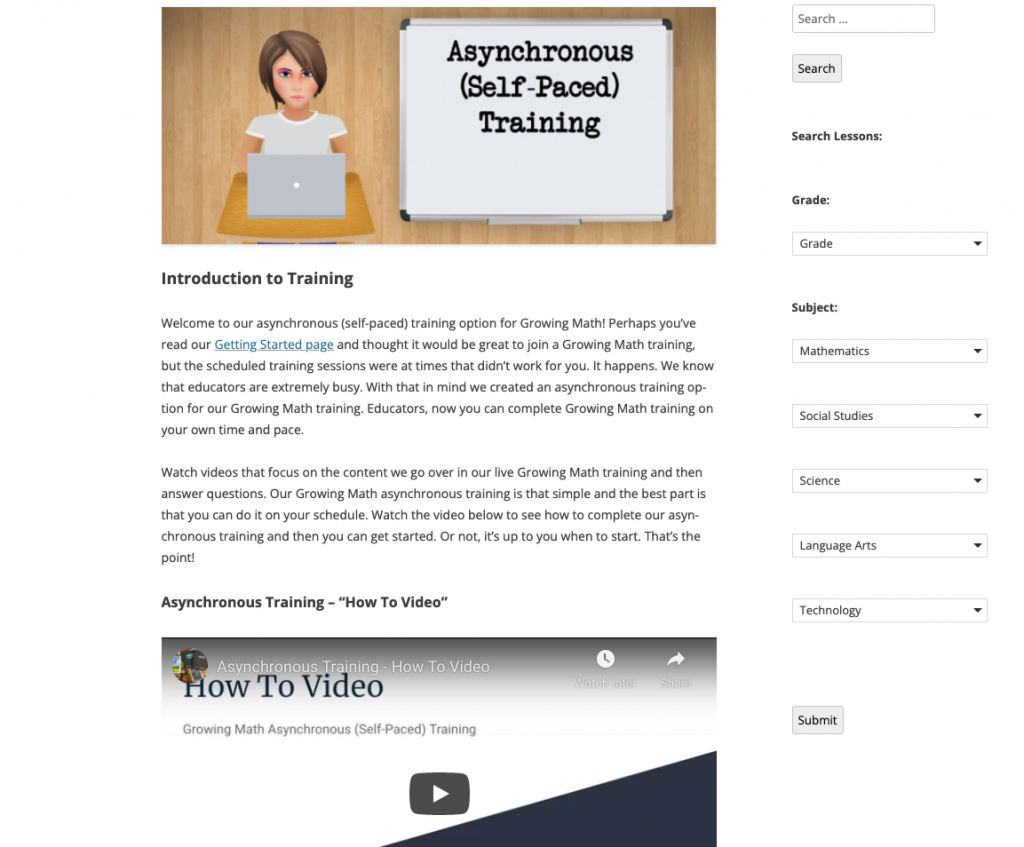 Basically, we set up a series of training modules covering the content we go over in our live training. Teachers complete the list of training modules, and their corresponding Google Form, at their own pace. Within each form, teachers will be able to watch our instructional videos, answer the questions, and play our games to complete the training. That's it!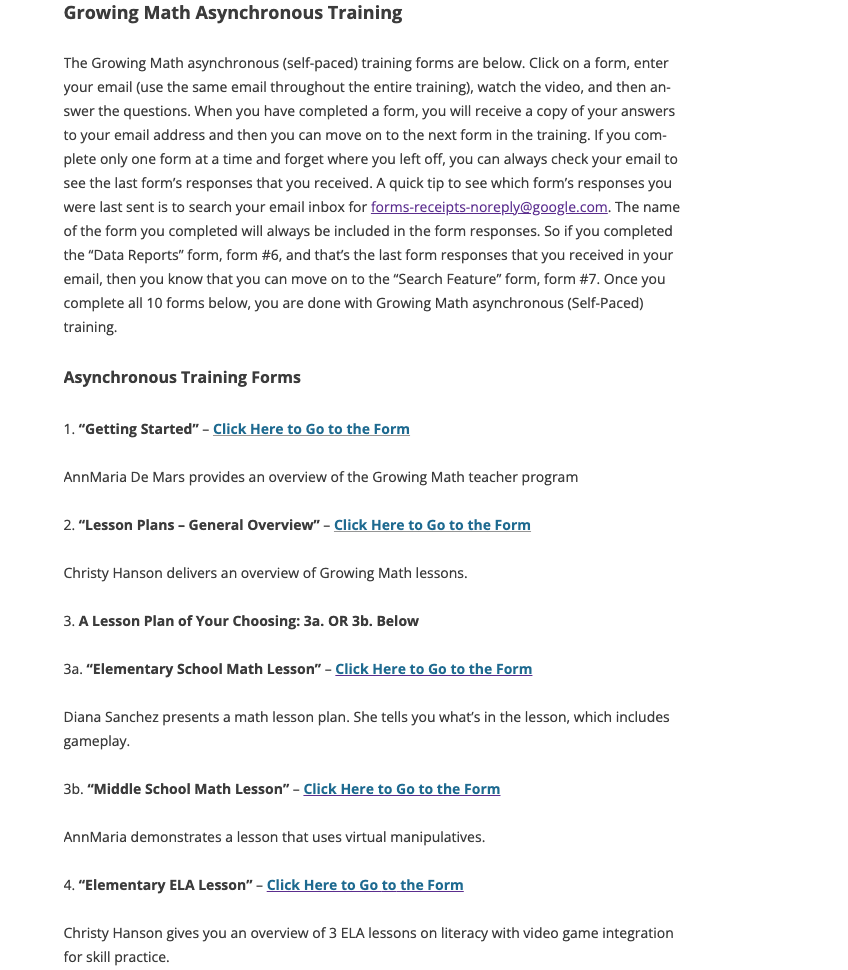 Stipend-eligible teachers
For stipend-eligible teachers in our six-states, there's more. Stipends with participation are available for educators in Arizona, Minnesota, North Dakota, New Mexico, Oregon and South Dakota. Stipend-eligible educators who complete further participation following our two-hour training will earn the stipend (checks and Direct Deposit available). Once you complete self-paced training, you will see a slide presentation on our training page on how to receive the teacher stipend.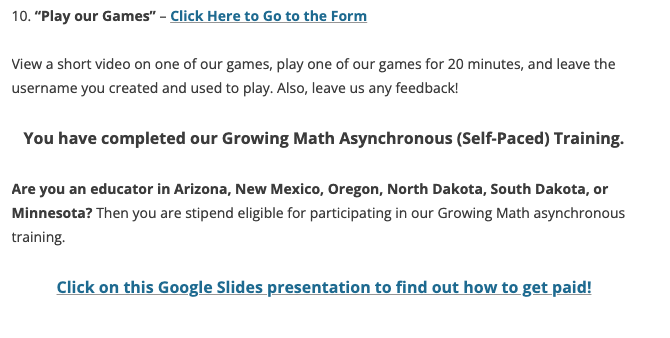 If live, virtual training is something that works better for you, you can join here.
---