Yá'át'ééh, shik'éí dóó shidine'é. Hello, my family and my community. This is Christy Hanson, community manager of 7 Generation Games and Growing Math. I want to tell you about our new, self-paced Growing Math teacher training that will better accommodate your busy lesson and development schedule.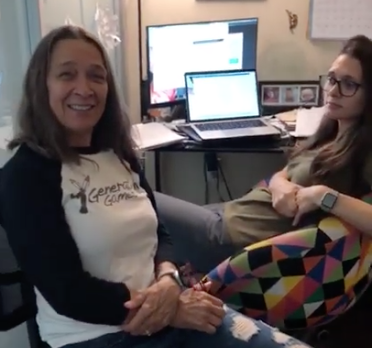 Growing Math has held live, virtual training for over a year now. However, we want to make this even more convenient for everyone!

Over 800 teachers in grades 3 through 8 have now received free math games and lessons on GrowingMath.org. We can reach so many more with asynchronous, self-paced training.

All math games were developed by 7 Generation Games, an award-winning software company led by Dr. AnnMaria De Mars and Maria Burns Ortiz, two accomplished educators and innovators who know what it's like to run out of time planning as busy educators.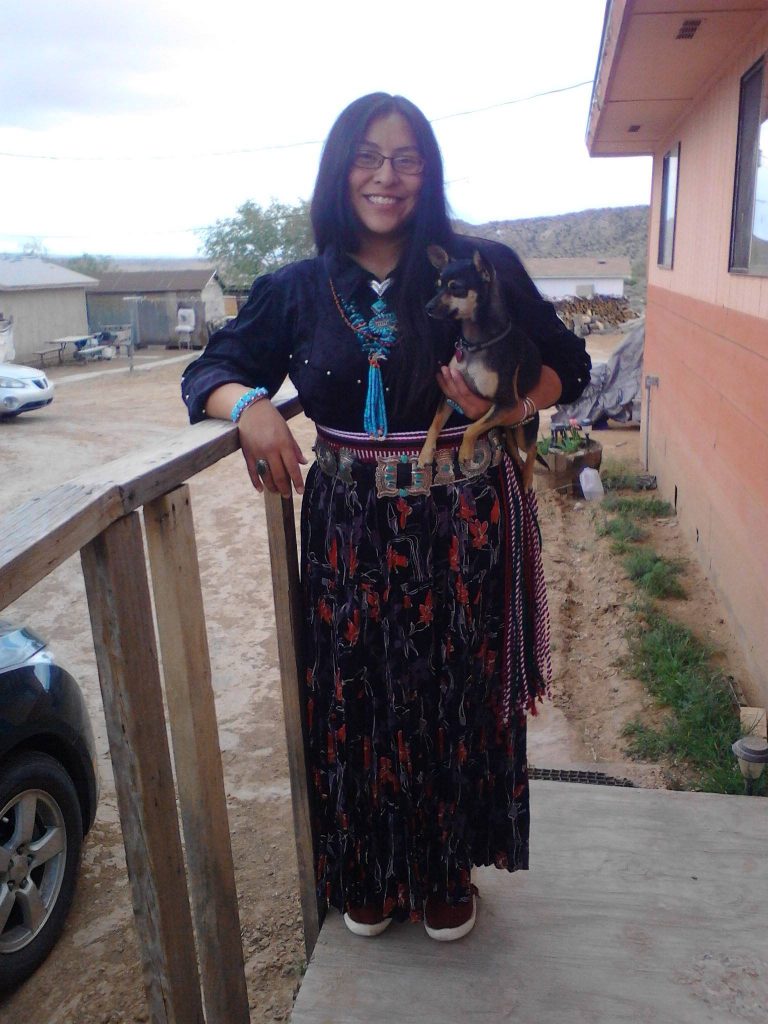 As a tribal teacher, I taught for Tohatchi Middle School for Gallup McKinley County Schools on the Navajo Nation–in my OWN hometown of Tohatchi, New Mexico. I often ran into connectivity issues and lowered levels of engagement in my classroom. I had no digital projector nor a document projector 2016 because I arrived late to the first PD session of the year, and all the teachers had grabbed all of them already! "Yáadiláh," I said! "What about me?!"
Yes, this was my reality teaching in person on the Navajo Nation, in the pre-COVID years. Now, as you have experienced, things became even more precarious with student learning losses during this unforeseen period in history.
Another important experience comes to my mind that strengthens my resolve as a part of leading Growing Math: my 7th and 8th graders–who were all Native, with most being Navajo, some being Pueblo, Apache and Lakota, with many more having multiple tribal heritages–wanted more Indigenous history, culture and visibility in their classrooms and lessons. This was during the time the band A Tribe Called Red was really getting popular at our school, and Native people everywhere were gaining more voices and traction in digital spaces, businesses, education, environmental activism and even Indigenous nerd/geek/video game subcultures.
Call it an Indigenous renaissance for the 2010s. This led to my Native students becoming more interested in their history and culture. I'm now a part of our call to action. That's why at Growing Math, our team and I have unleashed a library of standards-aligned lessons for you to draw from so your students can explore learning combined with Indigenous social studies. We also have this video library with math and social studies resources.
We just released this brand-new option for all educators who need a more flexible training option. Register for our self-paced and free training here. All our standards-aligned and editable lessons are already free for grabs on GrowingMath.org but you will get access and training in using our GrowingMath.org math video games and teacher reports in this training.

Stipend eligibility
💲Stipends are available for this training and are limited to Arizona, Minnesota, New Mexico, North Dakota, South Dakota and Oregon. Stipends are earned by teachers who complete additional activities with Growing Math that contribute to improving our platform.