We at 7 Generation Games wish you a Happy New Year! Our projects are continuing to take us forward and beyond.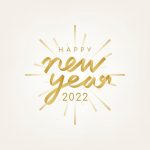 You are starting a new season of life in 2022. Before you run, walk, if you are not entirely ahead yet. Just take those first steps. Whether you're in the classroom or teaching remotely or giving presentations to teachers, you are amazing. What big plans for this semester do you have on your bulletin board? How will you bolster creativity and cultivate the joy of learning?
This year, you will have moments to celebrate. You and your students may tumble, but you will get back up. You will become stronger than before. After all, the beauty in teaching is that you can start fresh every day and have a chance to make it better for you and your student community.
---
What do we have going on in 2022?
We have year two started of our Growing Math Project.
Growing Math teacher training is always available for educators in these six states: AZ, MN, ND, NM, OR and SD. Stipends with participation are available to teachers in Grades 3-8 who teach in these states. What's in the training? We get you started in implementing Growing Math lesson resources with game integration for free. Tech support is also provided for all Growing Math participants. You get access to all our games and digital resources found online at GrowingMath.org. Click here to learn more or register for training.
Making Camp Navajo will get its share of bilingual development.
Dine' bizaad speakers are welcome to lend their voices to the Making Camp Navajo characters and math and Navajo social studies modules. Since our Making Camp Navajo game was released in beta, that can only mean that more fun is on the way! I've heard a few positive reviews from the Navajo Nation community recently. If you logged in and learned some ratios and proportions with sheep and blue corn mush, you are awesome for pursuing STEAM and staying curious. Click here to create an account and start playing.
Where is 7 Generation Games going next?
We have events lined up that we'd love to attend this year. Look out for our announcements on upcoming events in our blog and our 7 Generation Games newsletter as we further our travel plans. Subscribe to our newsletter here!