Hispanic Heritage month is here! From September 15th to October 15th we're celebrating our roots and embracing our legacy, and this time I'm taking over the blog to tell you about being Hispanic while I was traveling through Spain.
So first things first, if you don't know me…hi! I'm Daniel. Nice to meet you! I've been working for 7 Generation Games for a couple years now. I work remotely from Chile -where our office in LATAM is based. If you'd like to know more about our educational math games in Spanish, click here. You can also subscribe to our Spanish newsletter to get free resources every week here.
Being Latino in 7 Generation Games is really comfortable, I mean most of our games are focused on helping underserved communities like Latinos in the U.S. among others. Therefore, we create bilingual math video games and we occasionally have meetings in Spanish, English and Spanglish so we can all practice our bilingual skills. I think this makes us think as some students where English is their second language and we can understand how they feel when trying to unwind in an English-speaking class.
Anyway, going back to Hispanic Heritage Month and visiting Spain…
As soon as I landed in Spain, the first thought that came to my mind was how weird and exciting it was going to be to visit places that I've heard about before in History class while I was in high school. Being there and seeing the Spanish buildings, churches and historic places is an incredible experience.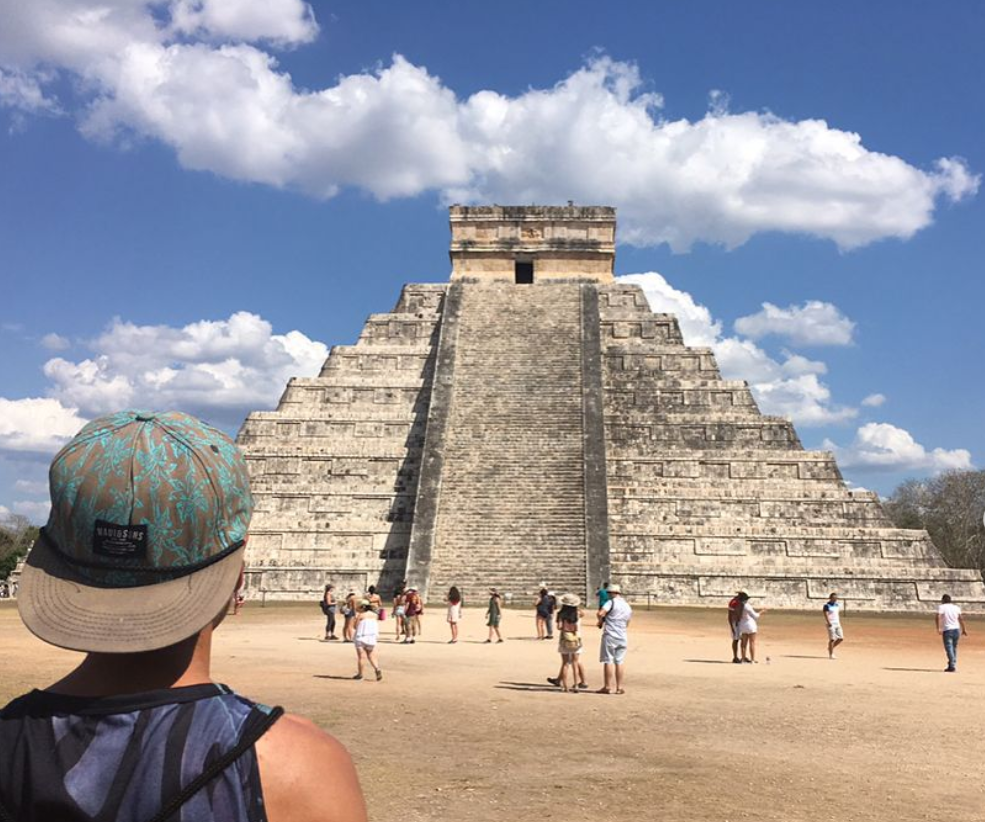 It's like in our AzTech Games, where you learn about the Maya and you get the idea of this incredible civilization but it's only when you are visiting the pyramids that you understand how smart the Mayans were, how advanced in math they were and how they used them to build their cities.
One of the places that I liked the most was the Museu Nacional d'Art de Catalunya in Barcelona. ​​I loved its architecture and the fountain in front of it. Spain preserves an architectural style that draws a lot of attention, like The Basílica de la Sagrada Familia also known as the Sagrada Família – a large unfinished Roman Catholic minor basilica.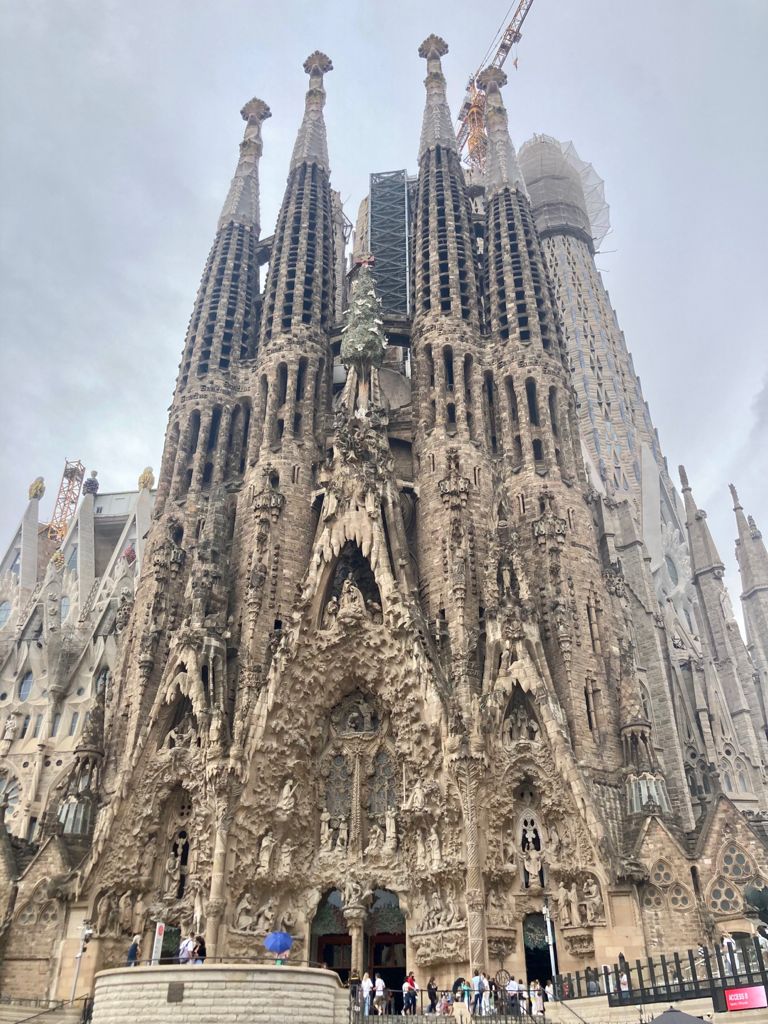 It made me think back to when I was choosing what to study when I got into college. One of my options, besides engineering, was architecture. For both majors and in order to build such an incredible building you need to know math, physics and geometry. Good thing that at 7 Generation Games we have games that introduce students to this and more subjects, like this video about shapes and perimeter:
and since this blog is intended to celebrate Hispanic heritage Month, here it is in Spanish!
There are many Hispanics living in the U.S. and it's important to stand tall and be proud of the cultural exchange between nations. The more you know people from other places, the more tolerant and receptive you become. With that being said, what a better way to share experiences through talking. So, I'd like to share my favorite games to learn and practice English and Spanish!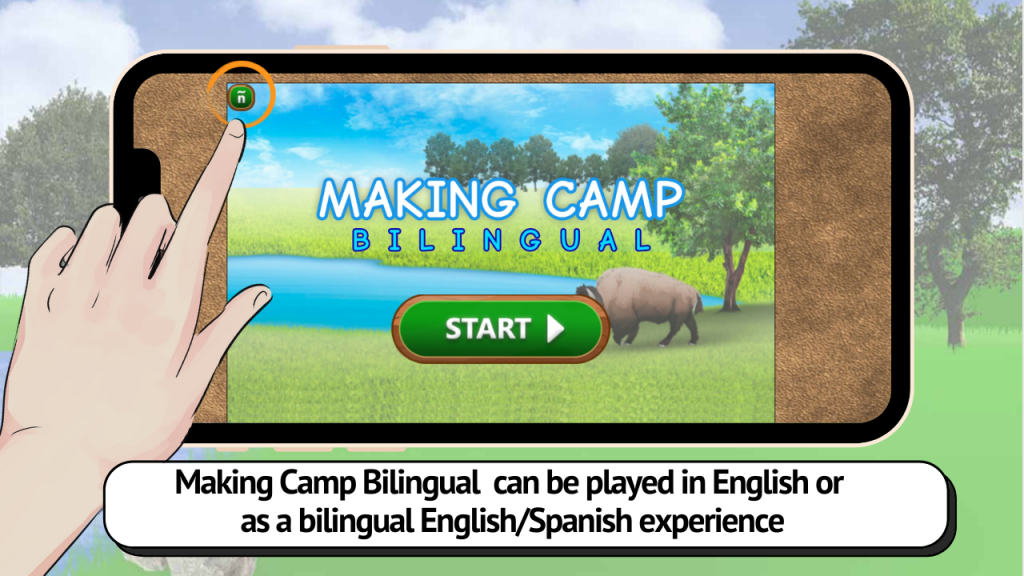 Learn math in Spanish today with Making Camp: Bilingual
Recommended Grades 3- 5
Math: Multiplication and Division
History: Ojibwe (Chippewa), Plains Indians
In Spanish and English
---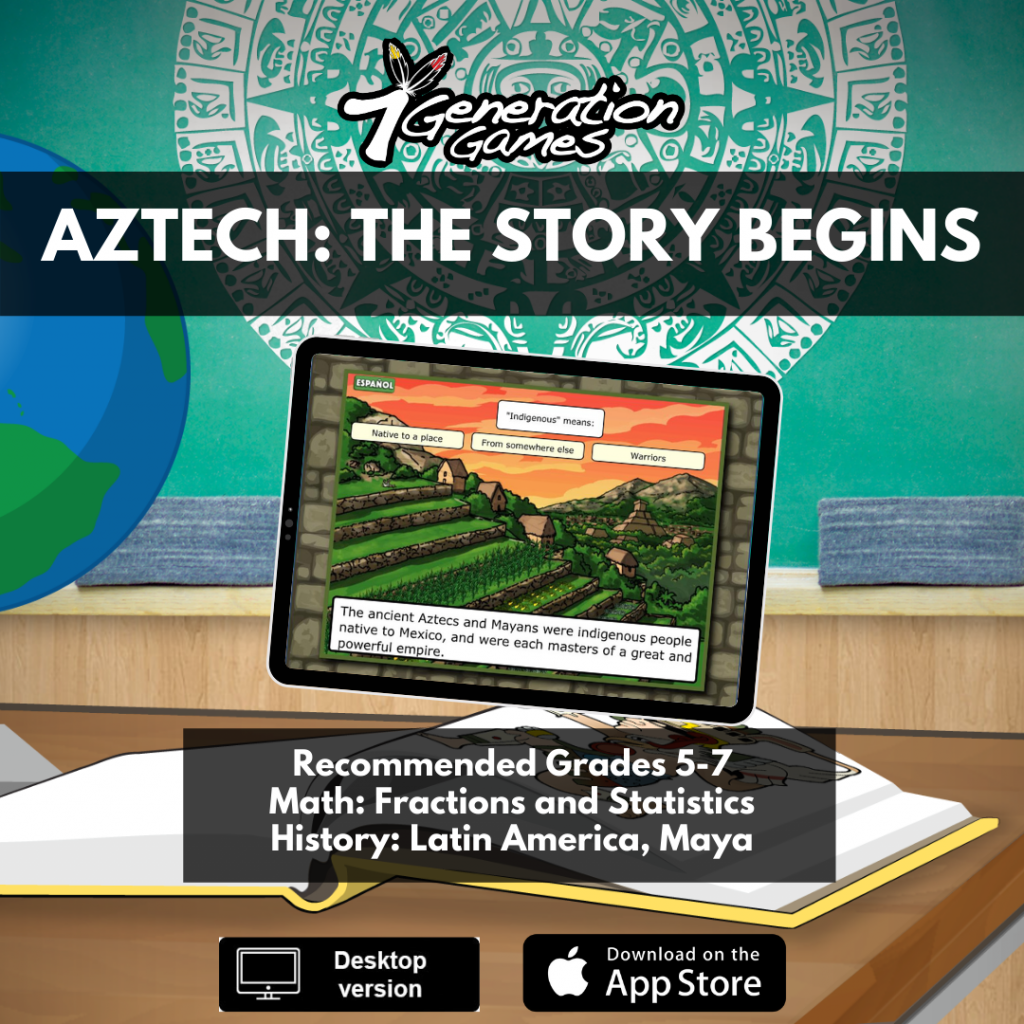 Learn fractions, basic statistics and Latin American history, in this bilingual game, Spanish and English, that's also an adventure!
Recommended Grades 5-7
Math: Fractions and Statistics
History: Latin America, Maya
---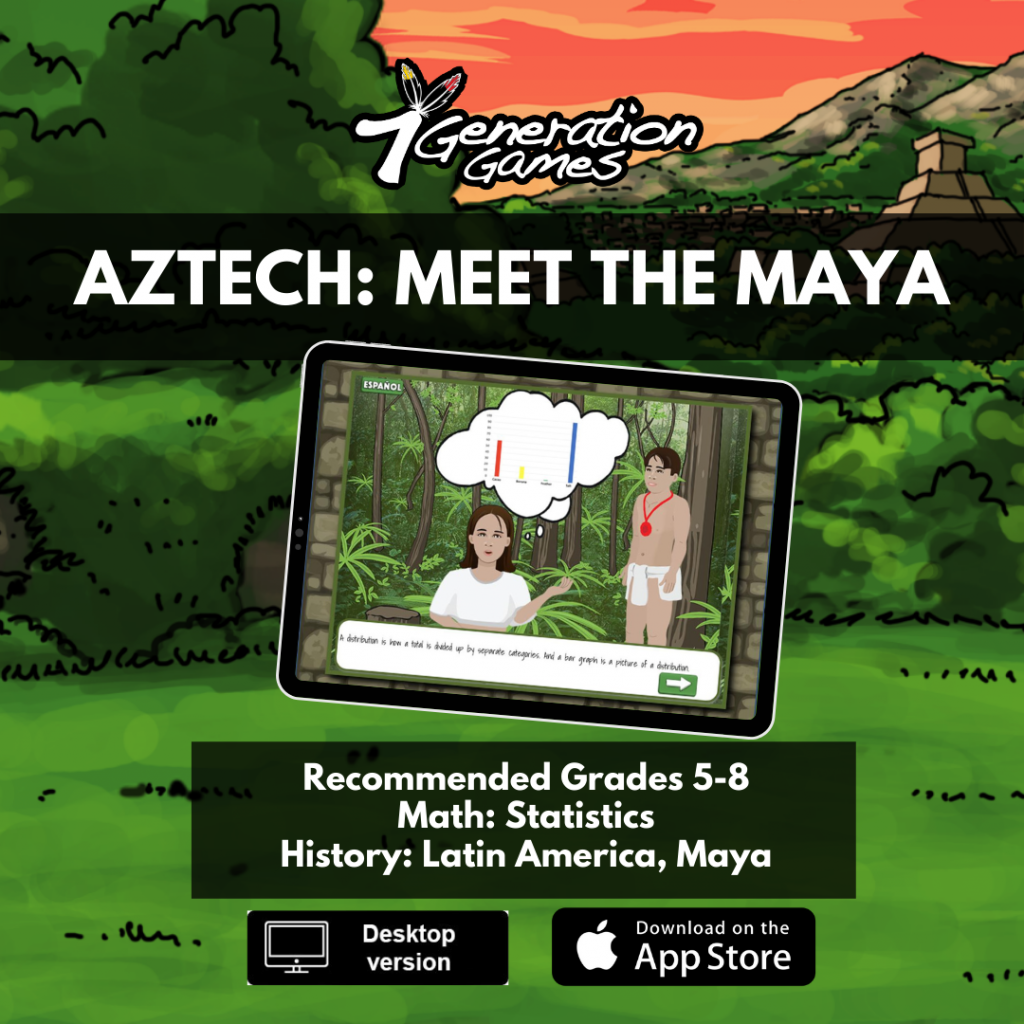 Mr. Gonzalez told you not to touch that book! Now you're in the Mayan jungle.
Recommended Grades 5-8
Math: Statistics
History: Latin America, Maya
---
Mastering more than one language can lead to great opportunities. It helps you understand more of the culture of a certain place and also makes you think in different ways to express yourself.